Get Your Portfolio Christmas-Ready With These ETFs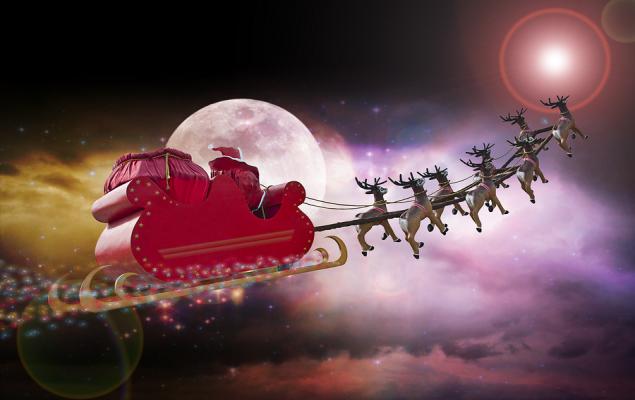 Image: Bigstock
Wall Street seems to be ready with Christmas presents for investors in the form of solid returns. Optimism among market participants is high on positive news surrounding the coronavirus vaccine and another round of fiscal stimulus. Consequently, the Dow Jones Industrial Average delivered its highest-ever closing on Dec. 17. Other two broad indices, the S&P 500 and Nasdaq, also hit intraday and closing records.
It seems like Congress is close to agreeing upon a $900-billion coronavirus relief deal. However, the government aid is expected to exclude liability protections for businesses or support to state and local government, according to a CNBC article. In this regard, Senate Majority Leader Mitch McConnell, has said that a "bipartisan, bicameral agreement appears to be close at hand," per a CNBC article.
It is worth noting here that investors are getting increasingly desperate for another round of fiscal stimulus as the coronavirus outbreak continues to aggravate and pandemic pressure on the economy is rising. In this regard, Dan Deming, managing director at KKM Financial, has said that "stimulus is still the main driver in the market right now until they get something done, and it does appear there is some motivation on that front to get something done," per a CNBC article.
Meanwhile, the FDA's Vaccines and Related Biological Products Advisory Committee has overwhelmingly supported Moderna's (MRNA) coronavirus vaccine and voted 20-0 with one abstention, per a CNBC article.
Analysts seem to be upbeat about the final month of the pandemic-hit 2020. According to Tom Lee of Fundstrat Global Advisors, "December looks like it will be a very strong finish for 2020," as mentioned in a CNBC article. Lee has also presented some data that substantiate the fact that when the S&P 500 gains more than 10% through November for the year during bull markets, it always increases those gains in December, per a CNBC article. He added that the data "confirms our view that strong markets finish strong."
Ally Invest's Lindsey Bell also believes that the current investing environment is favorable for December gains and said that "we're positive that it will be a good end to 2020," as told to CNBC's "Trading Nation" on Wednesday. Bell believes that another round of fiscal stimulus might act as a near-term catalyst for U.S. equities along with support from resilient consumer spending, per the article mentioned above.
Disclaimer: Neither Zacks Investment Research, Inc. nor its Information Providers can guarantee the accuracy, completeness, timeliness, or correct sequencing of any of the Information on the Web ...
more