Fund Managers Now Offering To Pay Investors To Manage Their Money
It's not just interest rates that are going negative around the globe: in a world in which money is increasingly going to robot, passive and various other low-cost, ETF-based investors, some fund managers are desperate enough to attract new outside capital that they are offering a negative fee model, that will pay investors and clients to manage their money, according to FT.
With the rise of passive investing instruments and a centrally-planned market that's making even the stupidest investors look like geniuses thanks to central bank intervention when there is even the smallest dip, competition among passive and active managers has reached a fever pitch, even though (as the chart below shows), passive is clearly winning and active investing is losing. And because profitability for many funds comes primarily from asset growth instead of performance, the competition has been to lower fees in order to attract new business. This led Fidelity to launch the first ever zero-fee funds last year.
But now, a boutique US fund manager called Salt Financial wants to take it one step further and offer funds that have expense ratios of negative 5 bps, effectively crediting customers $5 for every $10,000 they invest. While some say this is the next evolution in the space, others simply say it's a marketing stunt. Ben Johnson, director of global ETF research at Morningstar said: "The fee war is now a PR war".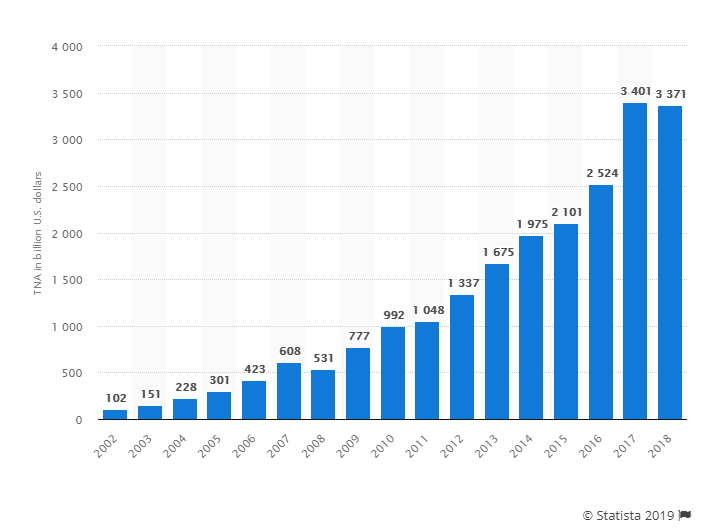 Asset managers relinquished $3.5 billion in income through fee cuts last year and have given up nearly $16 billion since 2014. Products with the lowest expense ratios – those under 5 bps - grew 20 times faster than products with expense ratios over 20 bps. And some of the biggest names in finance, including Blackrock, Vanguard and J.P. Morgan have been aggressive in slashing fees.
Todd Rosenbluth, senior director of ETF and mutual fund research at CFRA, said he expects other ETF providers to also offer negative fees: "Some will dismiss this as a gimmick and marketing ploy. It is a marketing effort, but there are lots of marketing efforts that investors have got comfortable with."
Disclosure: Copyright ©2009-2018 ZeroHedge.com/ABC Media, LTD; All Rights Reserved. Zero Hedge is intended for Mature Audiences. Familiarize yourself with our legal and use policies every ...
more