ETFs Under Investors' Radar Post Nvidia's Robust Results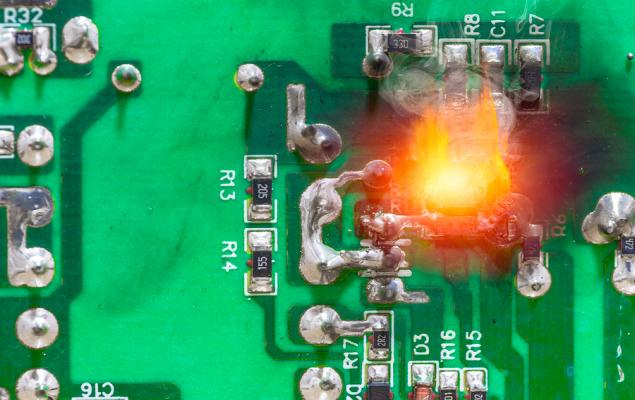 After the closing bell yesterday, NVIDIA (NVDA) cheered investors with first-quarter fiscal 2019 results. Though this biggest maker of graphics processors missed on revenues, its earnings beat the Zacks Consensus Estimate. The company offered an upbeat guidance for the current fiscal year, buoyed by strong demand for its gaming chips and higher sales to data centers.
Shares of NVDA rose more than 7% initially following the earnings announcement in after-hours trading but lost most of the initial gains.
Q1 Earnings in Focus
Earnings per share came in at 88 cents, beating the Zacks Consensus Estimate by 6 cents but declining 57% from the year-ago quarter. Revenues dropped 31% year over year to $2.22 billion and also slightly missed the estimated figure of $2.25 billion.
NVIDIA expects revenues of approximately $2.55 billion (+/-2%) for the second quarter of fiscal 2020, much higher than the Zacks Consensus Estimate of $2.51 billion. It anticipates its graphics chip sales to benefit from a recovery in the gaming market. While Nvidia has been penetrating newer growth areas, such as data centers, artificial intelligence and self-driving cars, the company's key business remains selling chips that enhance video game graphics.
NVIDIA currently has a Zacks Rank #3 (Hold) and a VGM Score of D. It falls within a top-ranked Zacks industry (top 41%).
ETFs to Watch
This has put ETFs with a higher allocation to this graphics chipmaker under the spotlight. Below we have highlighted some of the funds:
ARK Industrial Innovation ETF (ARKQ - Free Report)
This is an actively managed ETF, seeking a long-term capital appreciation by investing in companies that benefit from the development of new products or services, technological improvements and advancements in scientific research related to energy, automation and manufacturing, materials and transportation. This approach results in a basket of 35 stocks with NVDA occupying the third spot holding 8.8% share. The product has accumulated $167.3 million in its asset base and charges 75 bps in fees per year. It sees lower volume of about 25,000 shares a day.
Disclosure: Zacks.com contains statements and statistics that have been obtained from sources believed to be reliable but are not guaranteed as to accuracy or completeness. References to any specific ...
more