ETFs To Tap On Amazon's Record Holiday Sales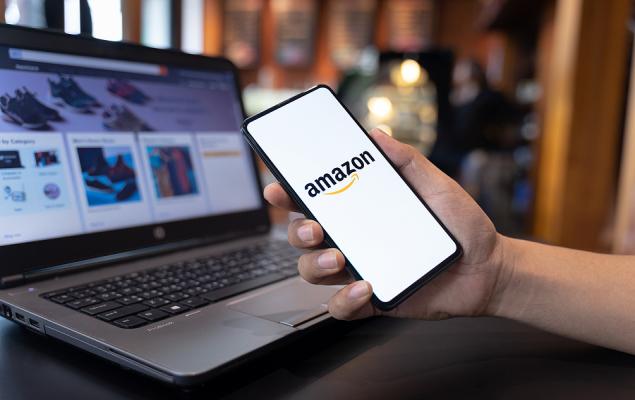 Image: Bigstock
E-commerce behemoth Amazon (AMZN - Free Report) smashed records this holiday season with "billions of items" purchased in the period from Thanksgiving to Christmas.
More than 5 million new customers started Prime free trials or paid memberships globally and the number of items that were delivered with one-day or same-day shipping quadrupled compared to the last holiday season. Third-party sellers saw double-digit growth from the year-ago level, selling more than 1 billion items.
The top-selling product was Amazon devices including Echo Dot, Fire TV Stick with Alexa Voice Remote, and Echo Show 5 and the top-selling categories were toys and games, fashion, home, and beauty.
Per MasterCard Advisors' SpendingPulse, e-commerce sales surged 18.8% year over year this holiday season and represented about 14.6% of total retail sales. The growth is more than five times greater than overall holiday sales growth of 3.4%.
Given the record-breaking Christmas holiday sales, investors could easily tap the opportune moment with some ETFs. Below, we have highlighted five ETFs that have at least 20% allocation to this Internet giant and could make for compelling plays heading into 2020:
Fidelity MSCI Consumer Discretionary Index ETF (FDIS - Free Report)
This fund tracks the MSCI USA IMI Consumer Discretionary Index, holding 285 stocks in its basket. Of these, AMZN takes the top spot with 24.1% share. Internet & direct marketing retail makes up for the top sector with 29.7% share, followed by specialty retail (21.6%) and hotels restaurants & leisure (19%). The product has amassed $793.9 million in its asset base while trading in a good volume of around 74,000 shares a day on average. It charges 8 bps in annual fees from investors and has a Zacks ETF Rank #3 (Hold) with a Medium risk outlook.
ProShares Online Retail ETF (ONLN - Free Report)
This ETF focuses on global retailers that derive significant revenues from online sales. It tracks the ProShares Online Retail Index, holding 24 stocks in its basket with Amazon as the top firm at 24% allocation. The product has amassed $28.2 million in its asset base and trades in paltry volume of around 12,000 shares a day on average. It charges 58 bps in annual fees from investors.
Disclosure: Zacks.com contains statements and statistics that have been obtained from sources believed to be reliable but are not guaranteed as to accuracy or completeness. References to any specific ...
more