ETFs, Stocks To Click On For The Best Cyber Monday Deals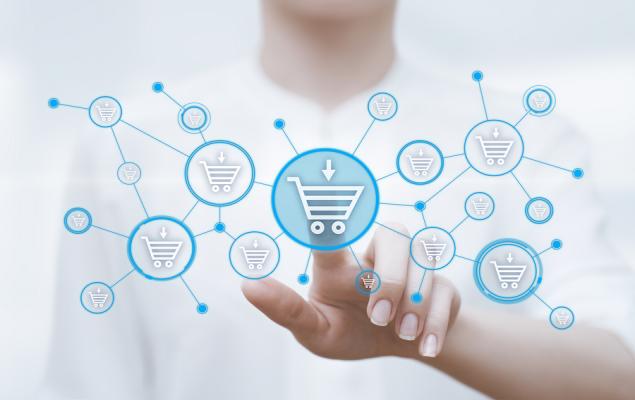 Image: Bigstock
The holiday season started with a big bang with a large number of Americans turning online as the number of coronavirus cases is rising. This is especially true as Thanksgiving online shopping hit a record $5.1 billion, up 21.5% from the last year, per Adobe Analytics data. Consumer spending increased 21.4% on Thanksgiving Day compared to last year's $4.2 billion, while almost half of the online purchases were made on smartphones on Thanksgiving Day. Black Friday online sales surged 22% to a record $9 billion.
On Black Friday, Adobe Analytics found out that consumers spent $6.3 million per minute online, or $27.50 per person, on average. Spending on smartphones surged 25.3% year over year to reach $3.6 billion, representing 40% of total e-commerce spending.
The solid trend is likely to continue with Cyber Monday expected to become the biggest digital sales day in history, with spending between $10.8 billion and $12.7 billion. This represents growth of 15-35% from the year-ago level. The e-marketer projects Cyber Monday to bring in about $12.9 billion in e-commerce sales, up 38.3% year over year.
Hot Retailers
Online behemoth Amazon.com (AMZN - Free Report), which captured about one-third of online sales on Cyber Monday last year, remained the hottest retailer. The company kicked off Cyber Monday deals on Nov 28, which will continue through Nov 30, with amazing deals not only on their own line of smart devices, apparel, and home products but also on purchases from small businesses as well, including Amazon Launchpad and Amazon Handmade retailers.
Like Black Friday, the company is offering shoppers 20% off or more on select gift card brands, including Gap, H&M, Petco, and more from Nov 26-30. Plus, it is offering up to 40% off of Jabra headphones, up to 20% off the Samsung 32-inch 4K Q50 Smart TV and 40% off on select video games. The stock has a Zacks Rank #3 (Hold) and a VGM Score of B.
Disclosure: Zacks.com contains statements and statistics that have been obtained from sources believed to be reliable but are not guaranteed as to accuracy or completeness. References to any ...
more