ETF Sectors To Consider For Rotating Out Of Tech In 2021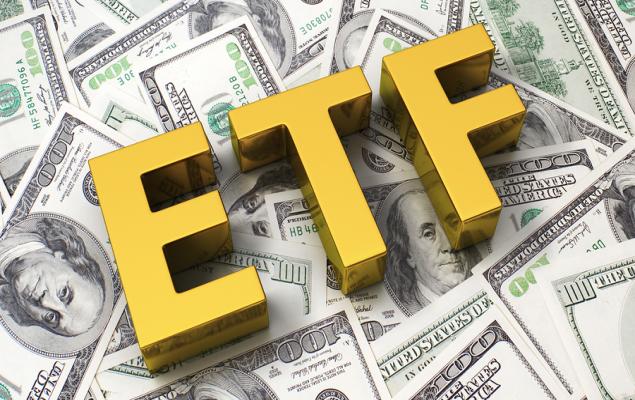 Image: Bigstock
The technology sector has been the knight in shining armor for investors in the pandemic-stricken 2020. The resilience of major tech players has supported the more than 43% rise of the Nasdaq composite so far in 2020. Meanwhile, the S&P 500 and Dow Jones Industrial Average have gained 15.6% and 6.5%, respectively, so far in 2020.
There are certain factors painting a bullish picture for the market going forward. President Trump has finally signed the new coronavirus relief and government funding package worth $900 billion into law. This includes $600 stimulus checks to Americans, $300 per week in augmented federal unemployment insurance for unemployed individuals, around $300 billion in aid for small businesses, including $284 billion in forgivable Paycheck Protection Program (per the sources), and tens of billions of dollars across other provisions like rental assistance, vaccine distribution funds, COVID-19 testing and contact tracing efforts and broadband support.
Going on, the airline payroll support is part of more than $45 billion of transportation relief funds (per a CNBC article). Moreover, the fiscal support funds will direct $82 billion to K-12 and higher education, according to the same CNBC article.
The beginning of the inoculation process among people is highly driving optimism. Notably, the two frontrunners in the COVID-19 vaccine race, namely, Moderna (MRNA) and Pfizer/BioNTech, have received the emergency use authorization from the FDA for their coronavirus vaccines.
Fed, with its intention to keep supporting economic recovery, has indicated that it will not hike rates until 2023. It is worth noting here that low rates will help ramp up economic activities and rebound from the coronavirus-induced slowdown. Additionally, easing worries regarding major policy changes are making the investing environment more conducive for market participants.
Against this backdrop, let's look at the following ETF sectors that investors can keep an eye on in 2021:
Disclaimer: Neither Zacks Investment Research, Inc. nor its Information Providers can guarantee the accuracy, completeness, timeliness, or correct sequencing of any of the Information on the Web ...
more