ETF Sectors To Bet On Positive Vaccine News
The aggravating coronavirus outbreak in the United States and globally is definitely increasing the desperation for a vaccine. Going by Johns Hopkins University data, the United States witnessed the highest new COVID-19 fatalities numbers since May on Nov 24 (per a CNN report). The world's largest economy has now seen 12,591,163 confirmed cases and 259,925 deaths.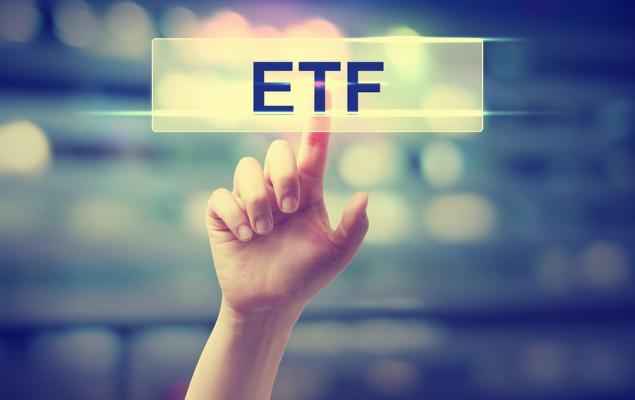 Given that the Thanksgiving week has begun and people are not following guidelines against holiday travel, the United States is expected to see an exponential rise in cases in the days following Thanksgiving, according to a CNN medical analyst Dr. Jonathan Reiner (per a CNN article).
Thus, considering the concerning scenario marked by the COVID-19 spread and fatalities, positive news related to coronavirus vaccine and treatment is definitely lifting the market.
The Dow Jones Industrial Average crossed the 30,000-mark for the first time on Nov 24. Among the major gainers were plane-maker Boeing, increasing 3.3%, and oil company Chevron which was up 5%. Investment banks Goldman Sachs and JPMorgan Chase also rose 3.8% and 4.6%, respectively. Other major gainers included Disney, American Express, and IBM.
Positive COVID-19 Vaccine Updates Instil Optimism
AstraZeneca has announced that an interim analysis of clinical trials reflected that its coronavirus vaccine delivered an average efficacy of 70% in protecting against coronavirus. Notably, the vaccine was evaluated over two different dosing schedules.
Another frontrunner in the coronavirus vaccine race — Moderna (MRNA) — has come up with encouraging study data relating to mRNA-1273. National Institutes of Health -appointed Data Safety Monitoring Board (DSMB) for the Phase 3 study of mRNA-1273 has informed Moderna that with a vaccine efficacy of 94.5%, the trial has met the pre-mentioned statistical parameter in the study protocol for efficacy.
Pfizer Inc. (PFE) and BioNTech SE (BNTX) have again come up with encouraging updates regarding their coronavirus vaccine candidate, BNT162b2. Notably, BNT162b2 has been found to meet all of the ongoing Phase 3 study's primary efficacy endpoints post the final efficacy analysis. The data reflects a vaccine efficacy rate of 95% (p<0.0001) in study participants without prior SARS-CoV-2 infection (first primary objective) and also in participants with and without prior SARS-CoV-2 infection (second primary objective), which were measured seven days after the second dose in both cases.
Disclaimer: Neither Zacks Investment Research, Inc. nor its Information Providers can guarantee the accuracy, completeness, timeliness, or correct sequencing of any of the Information on the Web ...
more