China Is Spending Big On 5G, Chips. Now There's An ETF For That.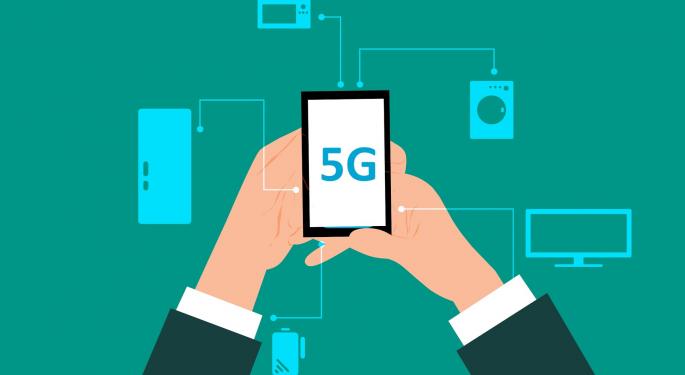 China is one of the largest technology markets in the world and the world's second-largest is spending heavily on the 5G rollout.
What Happened: Thanks to the debut of the KraneShares CICC China 5G & Semiconductor ETF(NYSE: KFVG) last week, now there's an exchange-traded fund dedicated to China's insatiable thirst for chips and its free-spending 5G ways.
The latest ETF from New York-based KraneShares tracks the CICC China 5G and Semiconductor Leaders Index, which provides exposure to "companies engaged in the 5G and semiconductor-related businesses, including 5G equipment, semiconductors, electronic components, and big data centers," according to the issuer.
Why It's Important: KFVG is relevant on multiple. As recent trade flaps with the U.S. confirm, China has a voracious thirst for semiconductors, and even if tensions with the U.S. ebb, China is still intent on bolstering its domestic chip industry. The country is hoping to produce 70% of needed chips on a domestic basis by 2025. Additionally, the country is on track to become by far the world's dominant 5G market.
"China is a world leader in 5G spending and adoption. By 2025, China is projected to have over 400 million 5G users, accounting for 40% of total global use," notes KraneShares.
Investors appear to be smitten with KFVG as it's already among this year's top thematic ETFs in terms of asset-gathering proficiency, having hauled in $107.1 million as of Nov. 27.
"China has announced plans to spend $1.2 trillion yuan ($180 billion USD) to establish over 5 million 5G base stations throughout the country over the course of 2020-2025," notes KraneShares. "Over the next five years, China's telecom industry will spend at least $130 billion on 5G, roughly representing a third of total global capital expenditures."
What's Next: Home to 30 stocks, most of which hail from the communication services and technology sectors, offers investors a tactical avenue for potentially generating long-term outperformance of traditional China benchmarks.
© 2020 Benzinga.com. Benzinga does not provide investment advice. All rights reserved.