Airline ETFs, Stocks Set To Gain On Upbeat Spring Travel Trend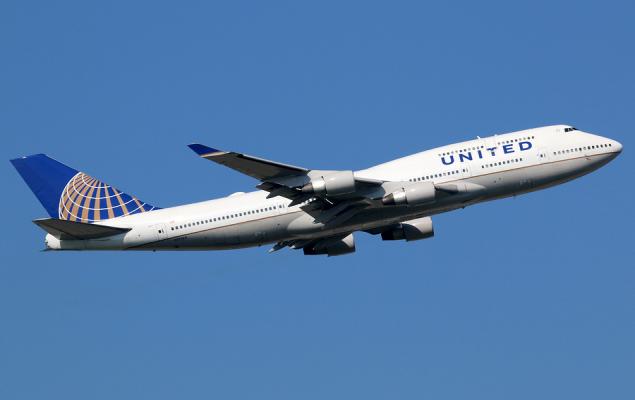 A record number of Americans are expected to fly this spring encouraged by low fares, abundant air service and a healthy economy. Employment gains, higher consumer confidence, surging household net worth will also contribute to the growth in demand for air travel.
This is especially true as the report from the U.S. airlines group, Airlines for America (A4A), shows that air travel is expected to reach an all-time high between Mar 1 and Apr 30. About 158.2 million passengers (2.59 million per day) will fly over this two-month period, up 4.3% from last year. In order to accommodate 106,000 additional daily passengers, U.S. airlines will likely increase the number of seats by 129,000 per day across their networks.
Huge travel demand should boost revenues and profitability of the airlines, thereby leading to skyrocketing share prices. Investors shouldn't miss this opportunity and could tap this trend through ETFs and stocks that stand to profit big time from the upbeat spring travel trend.
U.S. Global Jets ETF (JETS - Free Report)
This fund provides exposure to the global airline industry, including airline operators and manufacturers from all over the world, by tracking the U.S. Global Jets Index. In total, the product holds 34 securities that are heavily concentrated on the top four firms with at least 12% allocation each. Other firms hold less than 4.3% share. The fund has gathered $76.5 million in its asset base while seeing a moderate trading volume of nearly 35,000 shares a day. It charges investors 60 bps in annual fees and has a Zacks ETF Rank #2 (Buy) with a High risk outlook.
iShares Dow Jones Transportation Average Fund (IYT - Free Report)
While this ETF provides exposure to the broad transportation sector by tracking the Dow Jones Transportation Average Index, airlines account for 17% of the portfolio. The fund holds a small basket of 20 stocks with heavy concentration and dominance in the top firm. It has accumulated $621.1 million in its asset base while seeing a good trading volume of around 286,000 shares a day. It charges 43 bps in fees and expenses and has a Zacks ETF Rank #3 (Hold) with a High risk outlook.
Disclosure: Zacks.com contains statements and statistics that have been obtained from sources believed to be reliable but are not guaranteed as to accuracy or completeness. References to any specific ...
more