A Sign Of A Top?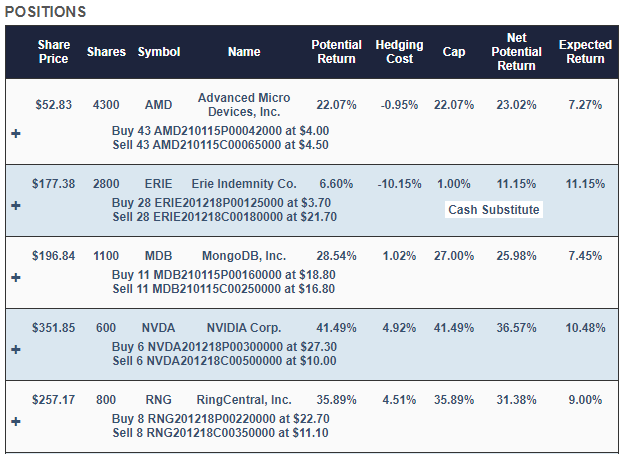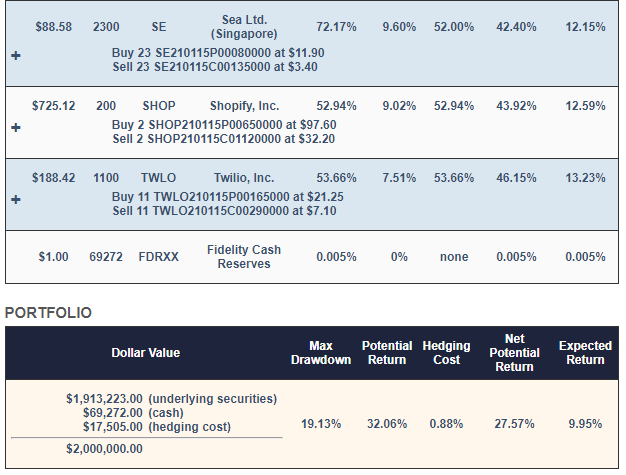 Hedged portfolio created by Portfolio Armor on June 11th, 2020.
That portfolio had AMD (AMD), MongoDB (MDB), Nvidia (NVDA), RingCentral (RNG), Sea Ltd (SE), Shopify (SHOP), and Twilio (TWLO) as primary securities, selected based on the process we summarized above: they had the highest potential returns net of hedging costs, according to our analysis. Our site used a tightly collared position in Erie Indemnity (ERIE) to absorb leftover cash after rounding down the primary positions to round lots.
Here's how that portfolio performed after six months: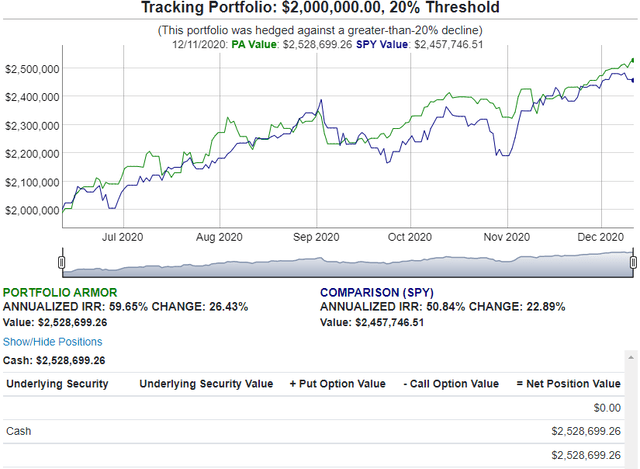 That portfolio finished up 26.43%, net of hedging and trading costs, while SPY was up 22.89% over the same period. Note the closing put option values, circled in red: All at $0.
Okay, But What If The Market Tanks?
Here's an example where that happened. Back on September 11th of 2019, here's the hedged portfolio the site would have presented you if you entered the same dollar amount and risk tolerance then. This portfolio included Blackstone (BX), Cambrex (CBM), Churchill Downs (CHDN), Lululemon (LULU), MarketAxess (MKTX), Pilgrim's Pride (PPC), Twitter (TWTR), and West Pharmaceuticals (WST).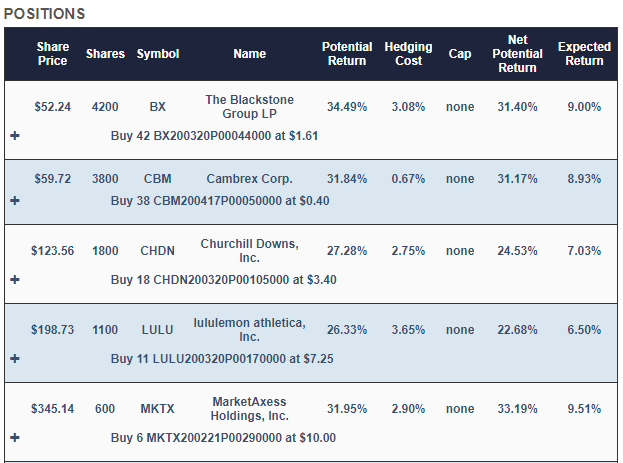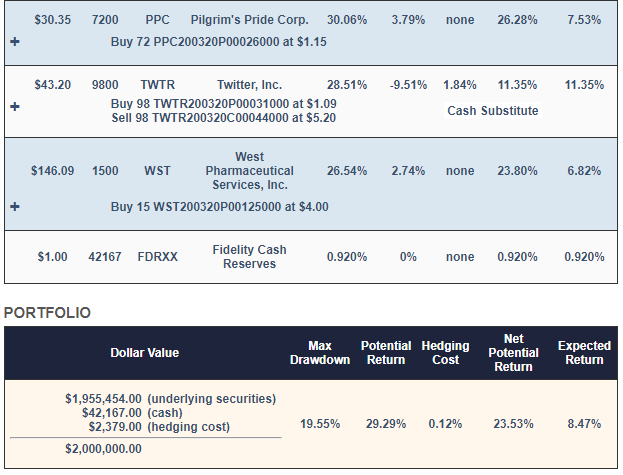 Since these portfolios last for 6 months, this one finished near the market bottom in March. Here's how it did.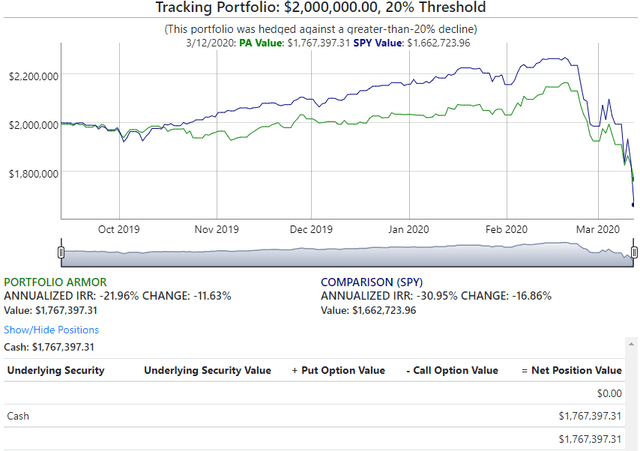 Congratulations! Most of your put positions didn't expire worthless this time. But that's because most of your underlying securities sank. You were hedged though, so you were only down 11.63% versus SPY which was down 16.86%.
The Moral Of The Story
If you can't time the market top, don't worry about it. Buy and hedge a handful of names that a) look like they're going to keep going up for a while and b) are relatively cheap to hedge. Don't worry about your put options expiring worthless. You want that to happen because your underlying securities did well.