5 Worst ETFs Of 2019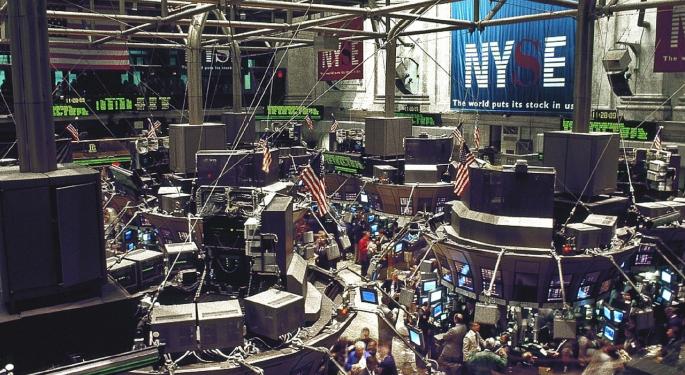 It's been a great year for stocks. For gold, too. And plenty of corners of the bond market as well.
When it comes to equities, the S&P 500 is on pace for its best annual showing since 1997.
With that in mind, this year's equity market bullishness means the laggards, be they individual stocks or exchange trade funds, stand out for all the wrong reasons.
In the world of ETFs, there were some laggards to be sure, many of which provide exposure to niche market segments or industries that are imperiled. Still, some of this year's worst ETFs may offer investors rebound potential in 2020.
In searching for this year's worst offenders among ETFs, we used a similar methodology as we did with this year's best ETFs list, stripping out leveraged funds. Here, we started with a universe of ETFs that lost at least 20% this year.
The following are five of this year's worst-performing ETFs.
VanEck Vectors Coal ETF (KOL)
The VanEck Vectors Coal ETF KOL is lower by 21.57% this year, while the S&P 500 Materials Index is higher by 21%. Making matters worse for coal equities is that their ongoing weakness is accruing while alternative energy stocks are surging.
Compounding KOL's woes is that many institutional investors, namely endowments and pension plans, are ditching fossil fuel equities.
"Environmental groups have targeted major firms and asset managers to end fossil fuel investment in a bid to help combat global warming," according to S&P Global Market Intelligence.
"Asset manager Octopus Group wrote in an October report that 100 institutional investors globally are planning to increase their renewable energy investments to 5.2% within 12 months and by 10.9% by 2029. They are expecting to nearly triple their divestment from fossil fuels during that period."
ETFMG Alternative Harvest ETF (MJ)
There are now eight cannabis exchange traded products listed in the U.S. and, excluding the pair that debuted earlier this month, any of the remaining six would qualify to be on the list of 2019's worst ETFs. That's saying something, because five of those six funds debuted in April or later.