5 Sector ETFs That Beat The Market In November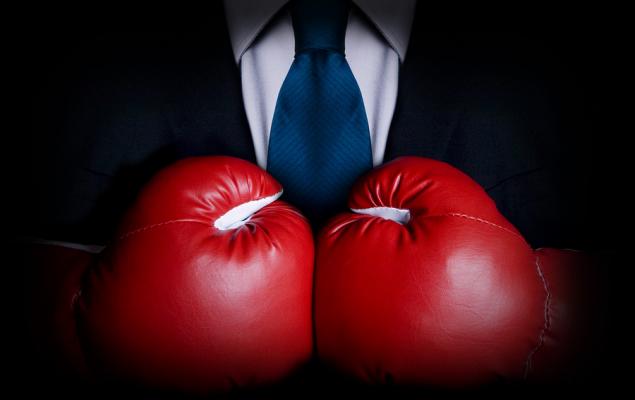 Image: Bigstock
Despite the surge in coronavirus cases, the month of November has been solid for the U.S. stock market with most of the indices hitting a series of new highs. In fact, the major indices are on track for posting their biggest gains ever this month, with the Dow Jones gaining about 13% and the S&P 500 rising 11.3%. If the gains sustain in the last trading session of the month, then Dow Jones will register its best month since January 1987 while the S&P 500 post its best performance since April. The Dow Jones has crossed its major 30,000 milestone on bullish sentiments.
The rally primarily came on a vaccine development and the prospect of a divided government. This is because a vaccine is being viewed as "a beginning to the end" of the coronavirus pandemic, and the divided congress is considered favorable for the economy with lesser chances of major tax increases and tighter regulations. The prospects for a smooth transition of Biden to White House has been improving, thereby bolstering further confidence in the market. Further, better-than-expected earnings also propelled stocks higher.
The combination has led to market rotation with investors flocking to cyclical sectors that would benefit from a rebounding economy. As the cyclical sectors are tied to economic activities, these outperform in a growing economy. As such, energy has been at the forefront of the rally in November, gaining 33.7% while financials and industrials have gained 19% and 17%, respectively. On the other hand, the long-held investors' love for big tech and Internet names has faded.
Given this, we have highlighted a few ETFs that have outperformed the market in November and could be better plays if the trend prevails.
VanEck Vectors Oil Services ETF (OIH - Free Report) - Up 54.4%
Vaccine optimism will lead to a swift recovery in energy demand next year, thereby providing a lift to the energy stocks. Additionally, the expectation that OPEC and its allies will delay an increase in production planned for January have also added to the strength. While most of the energy ETFs outperformed, OIH stole the show. This fund tracks the MVIS U.S. Listed Oil Services 25 Index, which offers exposure to companies involved in oil services to the upstream oil sector, including oil equipment, oil services or oil drilling. With AUM of $664.7 million, it holds 25 stocks in its basket and charges 35 bps in annual fees. The product trades in volume of 448,000 shares per day and has a Zacks ETF Rank #4 (Sell) with a High risk outlook.
Disclosure: Zacks.com contains statements and statistics that have been obtained from sources believed to be reliable but are not guaranteed as to accuracy or completeness. References to any ...
more