5 Sector ETFs That Beat The Market In April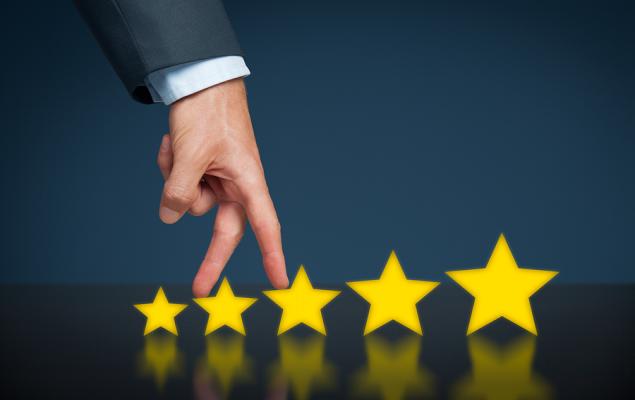 After witnessing some volatility at the start April amid global growth concerns and earnings slowdown fears, the U.S. stock market showed complacency, with the S&P 500 and the Nasdaq Composite Index hitting new highs lately. This is especially true as the spate of better-than-expected earnings eased fears of a recession and bolstered optimism in the stock market.
Additionally, easing trade war fears, signs of improving growth in China with new measures and reforms, and steady albeit slowing growth in the U.S. economy added to the strength. The Fed's decision of not raising interest rates this year after seven hikes over the past two years also bolstered investors' sentiment. Further, an oil price surge and bouts of upbeat data globally are providing a boost to the stock market. The combination has extended a decade-long bull run.
The gains are broad-based with a few sector ETFs easily outperforming the market. Below we have highlighted five such ETFs that have seen handsome gains in April and could be better plays in the months ahead, provided the positive trends prevail.

Video length: 00:01:08
iShares PHLX Semiconductor ETF (SOXX - Free Report)
The semiconductor corner of the broad technology sector has led the way higher in April. As the chipmakers have a lot of exposure in China, optimism surrounding the deal between the two largest countries to end the trade war that badly shook the industry last year has been the biggest catalyst. Rising demand for cutting-edge technology, including cloud computing, big data, IoT, wearables, gaming, autonomous cars, VR headsets, drones, virtual reality, AI and machine is also fueling growth.
The deployment of 5G (fifth-generation) technology — the next wireless revolution — is creating further opportunities. The wave of mergers and acquisitions is providing further impetus to the space. While all the semiconductor ETFs are seeing solid trading, SOXX is the real winner, having gained more than 8%. This fund follows the PHLX SOX Semiconductor Sector Index and offers exposure to 30 firms, with each accounting for less than 11.5% share. It has amassed $1.3 billion in its asset base and charges 47 bps in fees a year. The fund has a Zacks ETF Rank #3 (Hold) with a High risk outlook.
Disclosure: Zacks.com contains statements and statistics that have been obtained from sources believed to be reliable but are not guaranteed as to accuracy or completeness. References to any specific ...
more