5 Big ETF Stories Of 2020 Worth Watching In 2021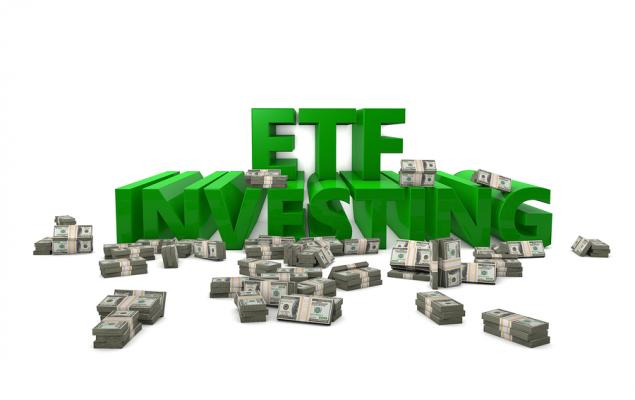 The year 2020 has been filled with historic twists and turns. After slipping into a bear market in late March, Wall Street made an astounding rebound with major indices soaring to historic highs. This is especially true against the backdrop of super-easy monetary policies coupled with COVID-19 vaccine optimism. A potentially divided Congress also added to the strength.

Below we discuss some of the events that dominated the headlines in 2020 and are worth watching in 2021:
Super-Easy Policies
The Fed pledged to hold rates at a near-zero level and will continue with the asset purchase program at the current rate until "substantial further progress" is made to reach a state of maximum employment and healthy inflation. Additionally, the latest fresh stimulus will support the stock bulls. President Donald Trump signed the new coronavirus relief package of $900 billion, which includes a round of $600 direct payments, extends two federal unemployment programs, funding for the Paycheck Protection Program and a $300 per week unemployment compensation supplement.

The combination of cheap money policies and an added stimulus will continue to drive the stocks higher. In particular, the scenario seems more profitable for small-cap stocks as it ramps up the economic activities and results in higher spending, thereby boosting domestically-focused companies. Invesco S&P SmallCap Momentum ETF XSMO seems an excellent choice with AUM of $131.9 million and an expense ratio of 0.39%. This ETF offers exposure to stocks having the highest "momentum scores" by tracking the S&P Smallcap 600 Momentum Index. The product has a Zacks ETF Rank #2 (Buy) (read: 5 Small-Cap ETFs Set to Explode on COVID-19 Vaccines).
Digitization
The pandemic accelerated the digital shift, thus driving the e-commerce boom. As a large number of consumers avoid direct contact and prefer staying at home, demand for cloud computing, gaming, e-sports, streaming services and online shopping surged. While many ETFs from internet and e-commerce space seem excellent choices, ARK Next Generation Internet ETF ARKW has soared about 152% this year and the trend is likely to continue. This is an actively managed fund focusing on companies that are expected to benefit from the shift in technology infrastructure to cloud, enabling mobile, new and local services. The fund holds 53 stocks in its basket with AUM of $5.5 billion. It charges 76 bps in annual fees from investors (read: Top-Performing E-Commerce ETFs & Stocks of 2020).
Disclosure: Zacks.com contains statements and statistics that have been obtained from sources believed to be reliable but are not guaranteed as to accuracy or completeness. References to any ...
more