5 Best-Performing Sector ETFs Of Q1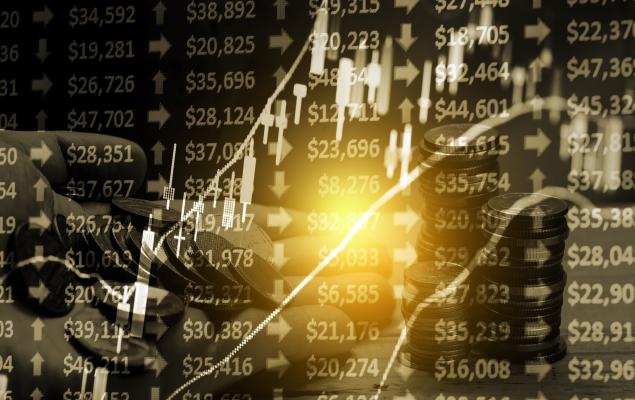 Wall Street has been enjoying a stellar ride this year, touching new highs on several occasions, buoyed by optimism over speedy economic recovery from the pandemic-driven recession. This is especially true given continued progress in more vaccines, rapid vaccination rollout, reopening of the economy, and a slew of stimulus measures.
Additionally, signs of a healing labor market and better-than-expected earnings added to the strength. The combination of all these factors are leading to pent-up demand, resulting in higher demand for all types of products and services in the economy. However, growing inflationary pressure, surging Treasury yields, tech sell-off, and Biden's first major federal tax hike proposal since 1993 have been weighing on investors' sentiment. The tax hike plan will weigh on companies' earnings and equity allocations in the short term.
With just a couple of trading sessions left to end the first quarter, the Dow Jones is up about 8.4% while the S&P 500 and Nasdaq have gained 5.7% and 1.3%, respectively.
While many corners of the equity world witnessed an upside, a few sector ETFs performed incredibly, thereby comfortably crushing the broader markets. Below, we have highlighted five such funds that have been the quarter's star performers and could also be winners next quarter if the current trends continue.
Amplify Seymour Cannabis ETF (CNBS - Free Report) – Up 59.3%
Cannabis stocks have been the biggest winner this quarter on the wave of wider legalization as well as the growing adoption of marijuana in more states. Additionally, deal activities, as well as Reddit frenzy, have strengthened the case for these stocks. With AUM of $150.1 million, CNBS is actively managed and invests 80% of its assets in securities of companies with 50% or more of their revenues from the cannabis and hemp ecosystem. The fund holds 28 securities and charges 75 bps in annual fees. It trades in an average daily volume of 326,000 shares.
Disclosure: Zacks.com contains statements and statistics that have been obtained from sources believed to be reliable but are not guaranteed as to accuracy or completeness. References to any ...
more