3 Of 2020's Worst-Performing ETFs: So Much Wasted Energy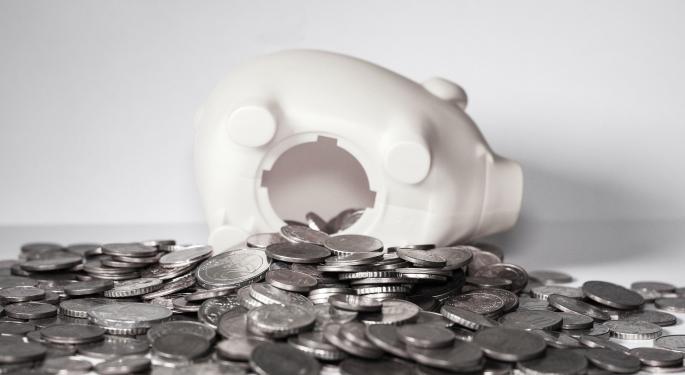 Go-go days for the exchange-traded funds industry don't appear to be going anywhere anytime soon. With equities racing higher, investors continue pouring cash into ETFs at a record pace.
"Assets invested in ETFs and ETPs listed globally reached new records of US$7.62 trillion and net inflows reached a new record of US$670.57 billion at the end of November," according to report published Monday by ETFGI, a London-based ETF research firm.
With just a few trading days left in 2020, the S&P 500 is higher by 13.3% year-to-date. All things considered, that's pretty good work against the coronavirus backdrop.
Still, nearly 120 U.S.-listed ETFs are lower by at least 30% this year. Even when stripping out leveraged ETFs, there are still plenty of ETFs turning in depressing performances this year. Hint: many hail from the energy sector.
To be precise, 119 ETFs, including leveraged fare, are lower by 30% or more in 2020. Of that group, 37 are energy funds of varying types.
In an effort to mix things up a bit, we'll highlight two here while including a non-energy dud.
Fidelity MSCI Energy Index ETF (FENY)
At least the Fidelity MSCI Energy Index ETF (NYSEARCA: FENY) has the lowest annual fee (0.084%) among its peers. Otherwise, this fund is a clunker, as seen in its year-to-date loss of 34%. And no, we're not picking on FENY. Its SPDR and Vanguard rivals are also in the dubious down-30%-this-year club.
The big headwind for FENY and its brethren is massive Exxon Mobil XOM. The Fidelity ETF allocates over 20% of its weight to the downtrodden former Dow stock, making the fund vulnerable should Exxon ultimately decide to pare its dividend to conserve cash.
Speaking of dividends, FENY yields over 10%, but that may be more cause for concern than invitation to get involved.
iShares U.S. Oil & Gas Exploration & Production ETF (IEO)
The iShares U.S. Oil & Gas Exploration & Production ETF (NYSEARCA: IEO) sits right around the 30% year-to-date loss line, a less poor showing relative to funds like FENY because the iShares ETF has larger exposure to refiners than its traditional rivals.
© 2020 Benzinga.com. Benzinga does not provide investment advice. All rights reserved.