3 Of 2020's Best ETFs: A Clean Active Bunch That Can Rally Again In 2021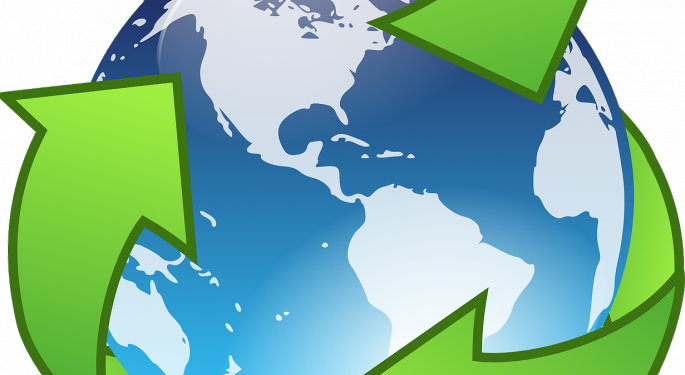 Fun fact: Over the past decade, exchange-traded funds hauled in $2.7 trillion in new assets while actively managed mutual funds bled $684 billion.
That trend isn't stopping. In 2020, it's accelerating. ETFs gathered $97 billion in new assets last month, easily smashing the prior monthly record of $62 billion and the bulk of that cash is going to equity-based ETFs, confirming animal spirits are alive and well.
Inflows are nice, but performance is what should really matter to investors. To that end, 25 U.S.-listed ETFs have more than doubled this year. Making that number all the more impressive is that the group features just three are geared products: the MicroSectors FANG+ Index 2X Leveraged ETN FNGO, MicroSectors FANG+ Index 3X Leveraged ETN FNGU, and the Direxion Daily CSI China Internet Bull 2X Shares CWEB.
Regarding the remaining 22 ETFs that are up at least 100% year-to-date, all can be considered thematic funds and nearly all fit into one of two buckets: online shopping or renewable energy. Of those 22, 10 fit into those two categories and that doesn't include some internet ETFs with ample e-commerce exposure.
In an effort to diversify this list, as we did with our worst ETFs list, just renewable energy ETF will be featured. Suffice to say that group of funds is rallying because Joe Biden is now President-elect Biden, meaning the incoming administration has to deliver for clean energy stocks and ETFs. Here we go with three of 2020's best ETFs.
ALPS Clean Energy ETF (ACES)
The ALPS Clean Energy ETF (CBOE: ACES) is one of many clean energy ETF juggernauts this year and a gain of 120% really stands out. Investors are responding, sending $286.19 million into the ALPS fund this year.
ACES is becoming a favorite among clean energy ETFs because it offers depth. Yes, wind and solar loom large in this fund, but it also features exposure to biomass fuel, hydropower, smart grid, and fuel cells. Those are all themes that could be in the spotlight as the Biden Administration embarks upon a progressive energy agenda.
© 2020 Benzinga.com. Benzinga does not provide investment advice. All rights reserved.