Wiping Out $1 Trillion In Student Debt Could Soon Be Government Policy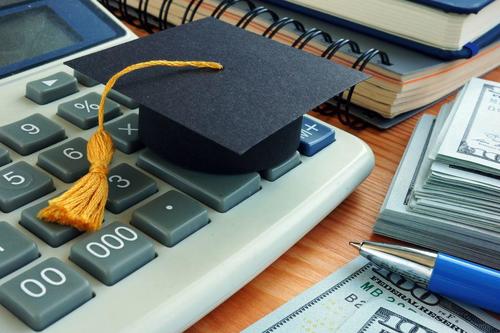 Biden is still under immense pressure within his own Democratic Party to cancel a much bigger portion of student debt via executive order "from day one" than he's already promised to forgive, namely $10,000 per borrower according to his prior campaign statements.
A new deep dive reviewing the main arguments and counterarguments in Bloomberg Businessweek underscores that "Just a few years ago, writing off large chunks of the U.S.'s $1.7 trillion in student debt seemed like a fringe idea. In a few weeks' time, it could be government policy."
Biden's current plan would cancel about $370 billion in loans, but the much more ambitious Schumer-Warren plan would wipe $1 trillion off the books. Pretty much all agree that the cost of higher education is becoming astronomical, to the point of becoming a crushing burden to middle class families. But the progressives' plan will likely only exacerbate the crisis while rewarding upper income families.
Biden is also seeking to attach to his plan a mandate making public universities free for all families that earn under $125,000 a year. Below are some of the pros and cons to the competing proposals being battled over internally within the Democratic camp ahead of Biden's taking office.
Largest Debt Type for Most Families
Since 2008 student debt has been the largest type of debt to strap families.
Explains Bloomberg: "Borrowing has risen in tandem with college costs, which have outpaced incomes for a generation, and accelerated after the 2008 crash—partly because state governments cut funding for higher education and public colleges covered the shortfall by charging their students more. There's also been a decades-long expansion of higher education that has drawn in students from lower-income families more likely to depend on loans. And unpaid debts can snowball, because even in an era of ultralow interest rates, student loans are pretty expensive. Interest rates have ranged from 4.5% to 8% in recent years, with graduate students and parents who borrowed on their kids' behalf generally paying more."
Disclaimer: Copyright ©2009-2021 ZeroHedge.com/ABC Media, LTD; All Rights Reserved. Zero Hedge is intended for Mature Audiences. Familiarize yourself with our legal and use policies every ...
more