Will Biden Really Cancel Student Loans?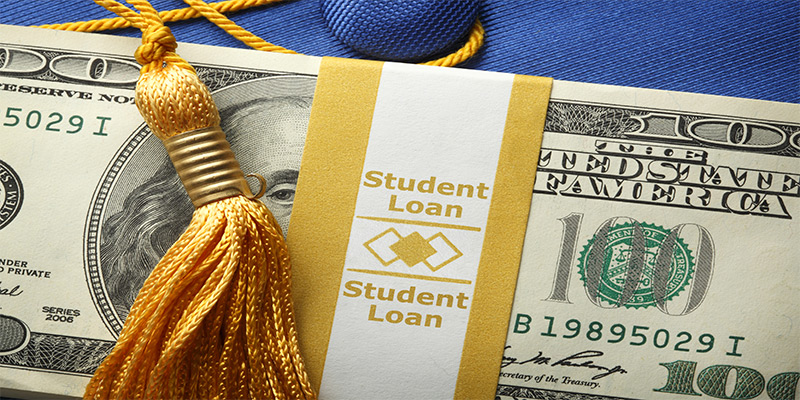 President Biden wants to cancel student debt!
That means every American's college loans are about to be wiped clean, right?
Well, not so fast…
After all, we're talking about a $1.7 trillion tab.
But Biden does have a plan which will help with some of the damage…
Specifically, he wants to cancel $10,000 of student debt, per borrower.
Which could eliminate loans for some 16 million people—more than a third of current borrowers.
Now, here's what everyone is getting wrong:
The question isn't who's going to pay for all of this?
That one's easy. Every US taxpayer.
The more important question is: Why are we even talking about canceling student loans in the first place?
Nobody is looking to write off mortgages.
You don't hear the mainstream media talking about canceling car loans…
If millions of students have to be "bailed out," maybe college isn't a good investment after all.
Sure, there are some professions that require a college degree.
If you want to be a doctor, going to school is a must. But the vast majority of teenagers aren't training to be surgeons.
Hundreds of thousands of American kids sign up to get "business" degrees each college semester. Yet… there is no skill called "business."
The four-year degree saddles kids with mountains of debt…
And a lot of these kids don't even end up using it!
In fact, according to the Federal Reserve Bank of New York, 41% of recent grads work in jobs that don't require a degree!
I stopped believing in the magic of college when the free YouTube lectures I watched were better than the ones I paid thousands of dollar for.
College was being disrupted long before Uncle Sam swooped in.
Teenagers have come around to the idea that most degrees aren't worth much.
Now they're turning their backs on college. Did you know college enrollment peaked back in 2010? In fact, freshman signups plunged 16% last fall. And last year, tuition costs rose at their slowest pace in over 30 years.