Why The "Atrophied" U.S. Economy Isn't As Free Or Competitive As You Think
Author Thomas Philippon, a French professor at New York University, recently set out on a journey to try and figure out just how the intricacies of business works in America.
Upon the conclusion of his research, he determined that the U.S. economy simply isn't as free - or as competitive - as many think, according to FT. What he found was that over the last 20 years, competition and competition policy have "atrophied" with ugly consequences.
"America is no longer the home of the free-market economy," he concludes. The country isn't as competitive as Europe, its regulators are not more proactive and its new companies aren't much different from their predecessors.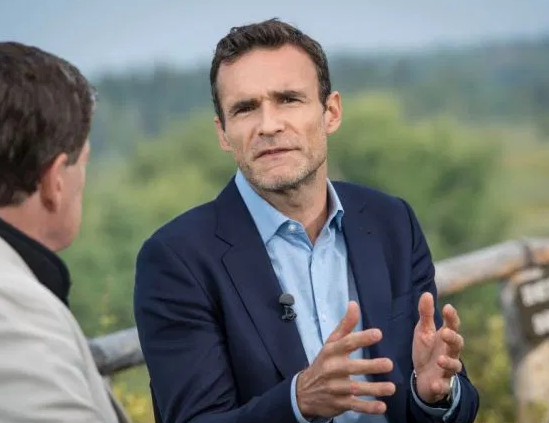 His book, The Great Reversal, argues for the importance of competition and summarizes the results of his findings:
"First, US markets have become less competitive: concentration is high in many industries, leaders are entrenched, and their profit rates are excessive. Second, this lack of competition has hurt US consumers and workers: it has led to higher prices, lower investment and lower productivity growth. Third, and contrary to common wisdom, the main explanation is political, not technological: I have traced the decrease in competition to increasing barriers to entry and weak antitrust enforcement, sustained by heavy lobbying and campaign contributions."
His argument is backed up by evidence. Broadband access in the U.S. costs about double what it costs in comparable countries. Profits per passenger on airlines are also far higher in the U.S. than they are overseas.
His analysis shows that "market shares have become more concentrated and more persistent, and profits have increased."
And, more concentration then translates to higher profits. This has lead to post-tax profit share in the U.S. gross domestic product nearly doubling since the 1990s.
The increase in market concentration in places like manufacturing can be attributed to competition from China, which drove weaker competitors out of the market. Companies like Walmart, in the 1990s, drove the rate of investment and productivity growth higher in the 1990s while the opposite happened in the 2000's: rising market concentration drove the profits of entrenched companies up and both the investment rate and productivity lower.
Disclosure: Copyright ©2009-2019 ZeroHedge.com/ABC Media, LTD; All Rights Reserved. Zero Hedge is intended for Mature Audiences. Familiarize yourself with our legal and use policies every ...
more