What To Expect At The June Federal Reserve Meeting
The Fed is expected to leave policy unchanged and again play down taper talk. Nonetheless, markets will be looking for hints on whether the Fed is starting to acknowledge that inflation may not be as transitory as thought. A technical adjustment to address the rapid build-up in excess liquidity is certainly possible, but dollar downside risks remain.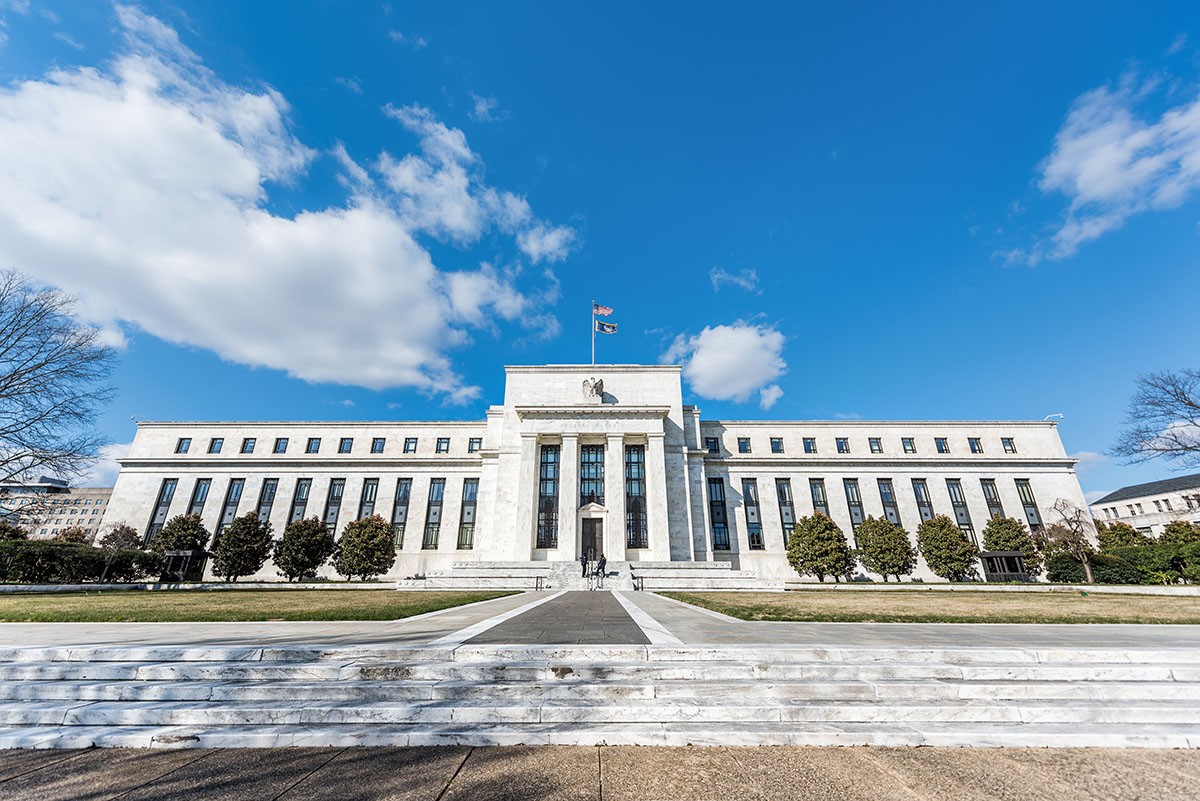 Fed to hold firm
The upcoming Federal Reserve FOMC policy meeting is not likely to result in a change to the Fed funds target rate range of 0-0.25%, nor the $120bn per month QE purchases split $80bn Treasuries and $40bn agency mortgage-backed securities. However, we will be getting updated forecasts, including the Fed's "dot plot" chart with markets looking to see if there are any signs of cracks in the Fed's position that elevated inflation readings will be "transitory".
Assets on Federal Reserve balance sheet (USD tn) and the Fed funds target rate (%)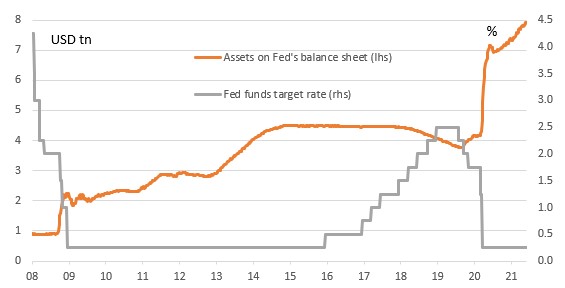 Source: Macrobond, ING
How confident on "transitory" inflation?
With headline inflation at a 13-year high and core inflation at a near 30-year high, we suspect they will be a little more balanced on their assessment surrounding inflation risks. After all, the Fed's Beige Book noted that corporate pricing power is returning and there is evidence that labor costs are starting to pick up. Inflation expectations are also clearly on the rise, as seen in the University of Michigan consumer sentiment report.
However, their core message that inflation is close to peaking and will soon start dropping back as re-opening "frictions" ease is likely to be repeated – we still have doubts on this. We are likely to see a modest upward revision to their inflation forecasts to reflect the recent run of upside surprises. GDP may also see a nudge higher on their near-term forecast.
Federal Reserve March 2021 macro forecasts and what they might look like next week

Source: Macrobond, ING
Focusing on jobs
Instead, they are likely to place more emphasis on the disappointing jobs numbers in April and May as a signal that the economy needs ongoing support. With employment levels still more than 7 million down on February 2020, they can use this to justify their reasoning that it is too early to discuss QE tapering.
While the economy will have fully recovered all the lost pandemic-related output in this current quarter, It is likely to take another couple of months of strong activity, elevated inflation, and rising employment before the Fed agrees that the economy has jumped the hurdle of making "substantial further progress".
Disclaimer: This publication has been prepared by the Economic and Financial Analysis Division of ING Bank N.V. ("ING") solely for information purposes without regard to any ...
more