US: What To Watch At The March Fed Meeting
Jerome Powell has suggested that the Federal Reserve's position will remain resolutely supportive for growth. But with the reopening getting closer and fiscal stimulus adding momentum to the recovery he will have a tough task convincing markets that inflation risks can be overlooked and rate hikes remain years away. The June FOMC is when the fireworks happen.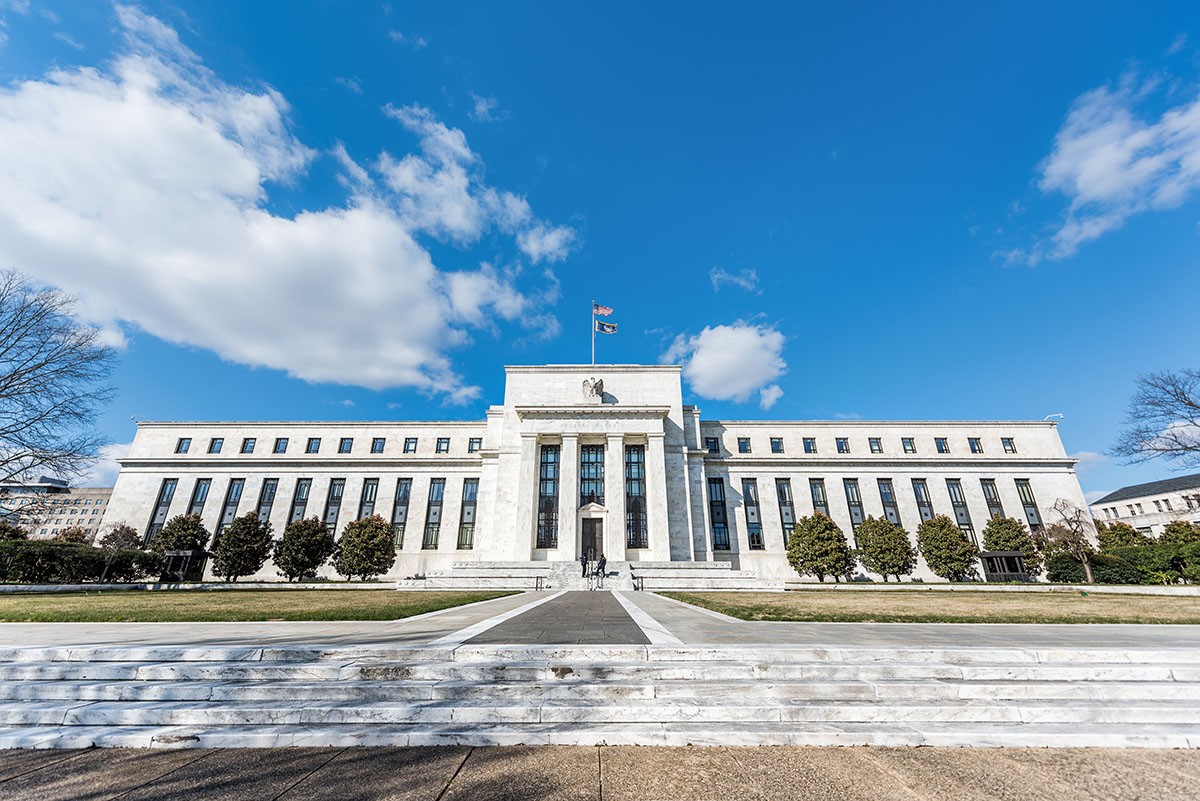 Don't rock the boat...
Chair Jerome Powell's comments in recent weeks have confirmed the Federal Reserve is very much in a holding pattern despite the improved vaccine news, the confirmation of another substantial fiscal stimulus, and the growing reality of a 2Q reopening. As such, there will be no change to interest rates or the plans to continue purchasing $80bn of Treasuries and $40bn of mortgage-backed securities each month. The action will surround updated economic and interest rate forecast changes and Jerome Powell's spin on matters at the accompanying press conference.
While we are likely to see the Fed's GDP forecasts revised higher and unemployment revised a little lower to reflect recent stronger data flow, little else is likely to change in terms of the statement or forecasts. Officials remain relaxed on inflation and continue to point to significant slack in the economy. Indeed, the key comment from Powell's appearance at the 4 March Wall Street Journal Jobs Summit was "today we're still a long way from our goals of maximum employment and inflation averaging 2% over time". This will undoubtedly be repeated within the press conference and used as an anchor point to answer all questions.
Total assets of the Federal Reserve (USD tn)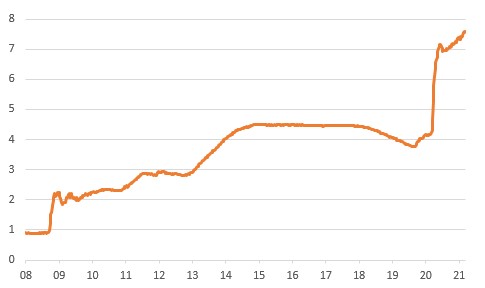 Source: Macrobond, ING
Strong growth forecasts, but Fed still signaling a long hold
It also means that we are only likely to see very modest revisions to the Fed's "central" inflation profile and the Fed dot plot. At the December Fed forecast update, just one of 17 Fed officials expected an interest rate rise in 2022, with five expecting a rate hike by the end of 2023. Consequently, the median expectation is for the first-rate rise to be in 2024.
We strongly suspect at least a couple more officials to get behind the idea of a 2023 rate hike but remain doubtful that four will make the switch to 2023 from 2024. Such a move would bring the median forecast into 2023 for the first-rate hike, which doesn't seem to fit with the narrative Jerome Powell is telling right now.
Content Disclaimer:
The information in the publication is not an investment recommendation and it is not an investment, legal or tax advice or an ...
more