US: What To Expect From This Week's Fed Meeting
While no policy changes are likely we will get an update from Jerome Powell on how the Fed sees the outlook for the economy in the wake of new fiscal stimulus and the vaccine roll-out. A more positive assessment could bring forward expectations of QE tapering and eventual rate hikes.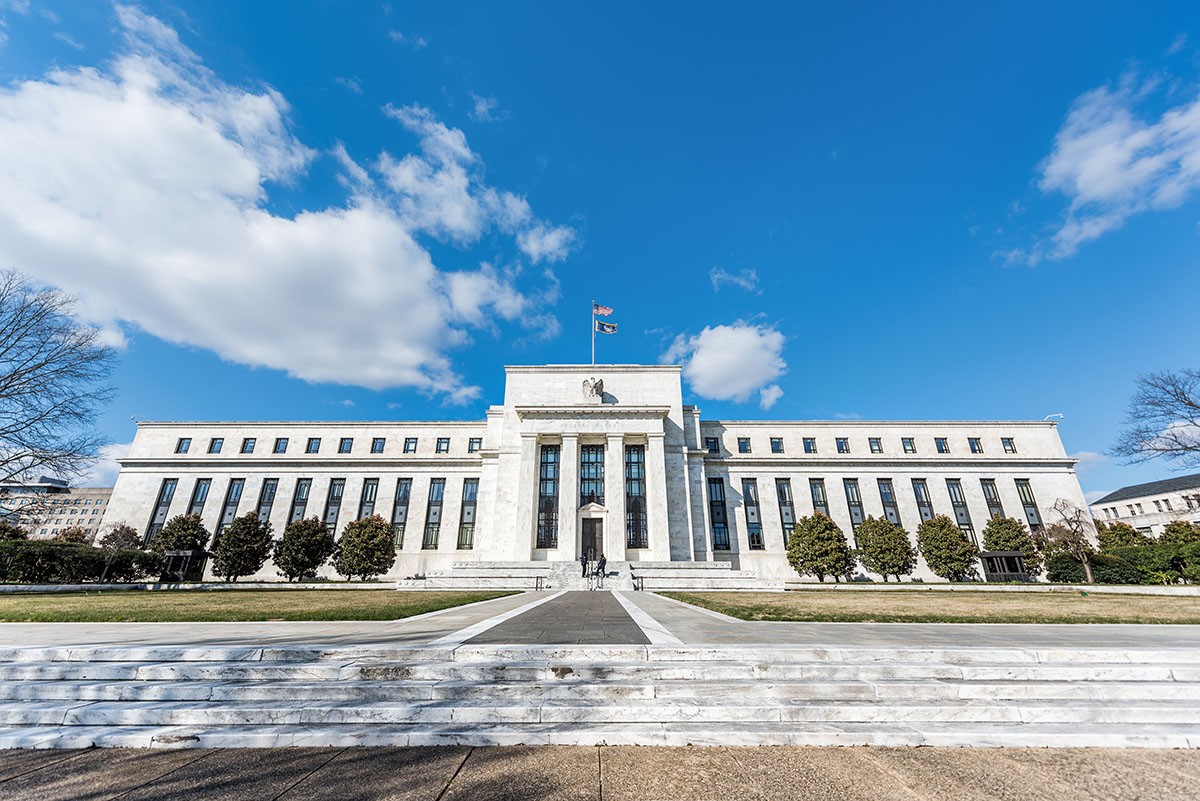 Source: Shutterstock
A cautious Fed
At the last FOMC meeting on December 16th, two days after Covid vaccinations started in the US, the Fed remained cautious on the economic outlook. They stated that the pandemic "poses considerable risks to the economic outlook over the medium term" and their updated forecasts continued to suggest that interest rates wouldn't likely rise until 2024.
Just 5 of 17 FOMC members expected a move in 2023 or sooner and all they agreed that QE would continue "until substantial further progress" has been made towards hitting the Fed's inflation and employment goals. Despite this caution they did revise up their growth and inflation forecasts for 2021 and 2022.
Retail sales feel the squeeze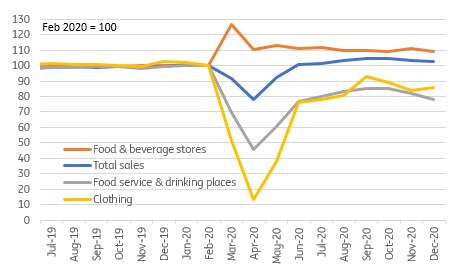 Source: Macrobond, ING
But the outlook is brightening
The newsflow since that meeting has been positive on the medium to longer term, but undoubtedly more negative in the very near-term given clear signs of a loss of economic momentum. For instance, we have had confirmation of three consecutive monthly falls in retail sales while the December jobs report showed a fall in employment as Covid containment measures were stepped up in several parts of the country. These constraints will continue to depress activity in the near-term.
The medium-term outlook has improved though with the Democratic Party winning both Senate seats in the Georgia run-off elections, emboldening President Biden to go big with a proposed $1.9tn fiscal support package following hot on the heels of the $900bn December deal.
Meanwhile, the vaccination program is making progress with, as of January 22nd, nearly 5% of the population having received at least one dose of the Covid-19 vaccine. With more resources and better planning, this will be stepped up with a realistic possibility of a re-opening getting underway in the second quarter.
Disclaimer: This publication has been prepared by ING solely for information purposes irrespective of a particular user's means, financial situation or investment objectives. The information ...
more