US Recovery Has Challenges To Overcome
The US economy is having to deal with a number of challenges that will weigh on growth in the near term while keeping inflation elevated. Nonetheless, there are clear reasons for optimism and this should allow the Federal Reserve to "dial back" on its policy stimulus later this year and start to raise interest rates in 2022.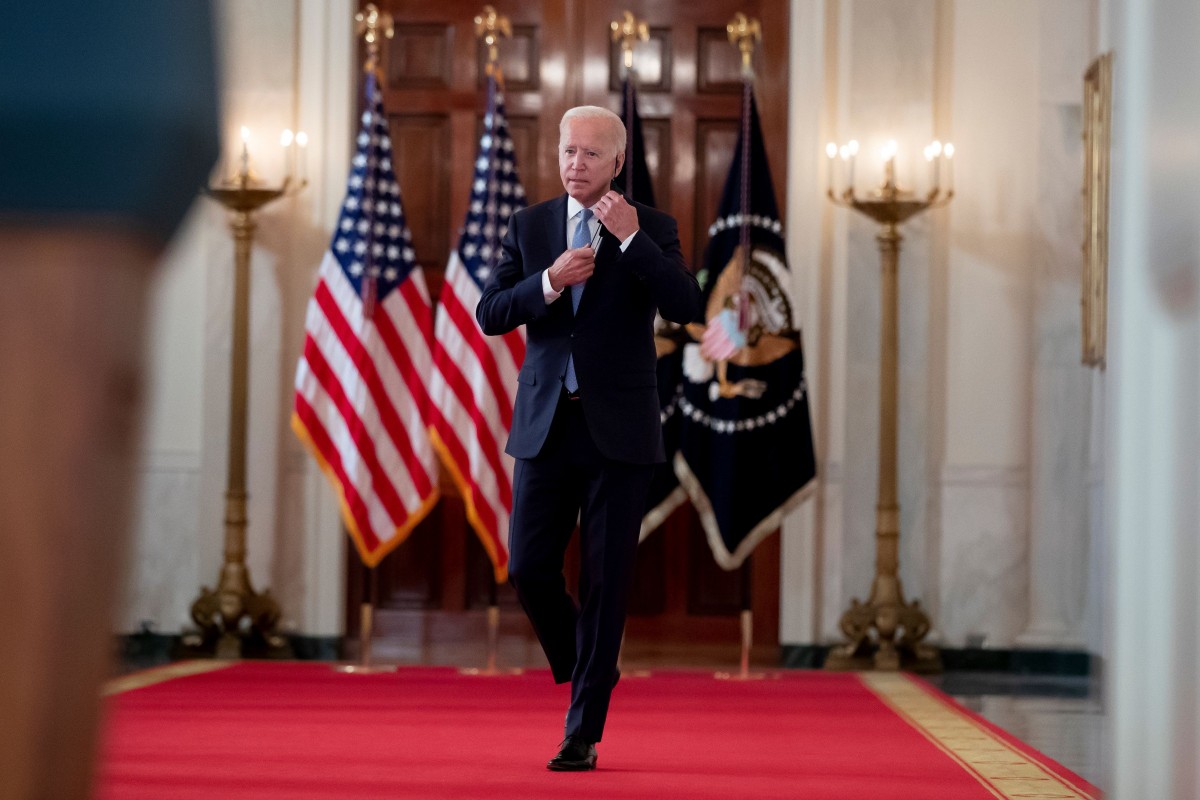 US President, Joe Biden, just before speaking about the US' withdrawal from Afghanistan
Consumer caution weighs on growth
The US economy has fully regained all the output lost to the pandemic, but while prospects remain good, there are near-term headwinds that have resulted in us lowering our growth forecasts.
The resurgence of Covid has contributed to the seventh steepest fall of all time in the University of Michigan sentiment index. Consumer caution has translated into a reduction in the movement of people with high-frequency data showing a notable softening in air passenger numbers and restaurant bookings. This suggests weakness more broadly in the travel, leisure, and hospitality sectors.
Part of the decline in confidence can also be attributed to consumer anxiety over the rising cost of living with households increasingly aware of higher prices, be it food, gasoline, houses or cars. Home, car, and appliance buying intentions have all dropped in response. Coming after the stimulus cheque fuelled spending surge in the second quarter, the third quarter was always going to experience slower consumer spending growth. Unfortunately, given these developments, we now expect to see a small outright contraction.
The corporate sector also remains under pressure with supply chain issues and labor market shortages showing little sign of easing. This is limiting growth potential with inventory levels being run down to record levels. The construction sector is also starting to see activity moderate, but strong business investment, better net trade numbers, and a positive government contribution should mean we still get a respectable third-quarter GDP growth figure of around 4.5%.
Disclaimer: This publication has been prepared by the Economic and Financial Analysis Division of ING Bank N.V. ("ING") solely for information purposes without regard to any ...
more