US: Inflation Bears Start To Growl
The Democrat takeover of Congress is prompting talk of more stimulus and a potential inflation "problem" down the line. Assuming the pandemic ends and the economy reopens fully there will be price level recovery in many sectors, but there are plenty of reasons that suggest fears of sustained high inflation readings are misplaced.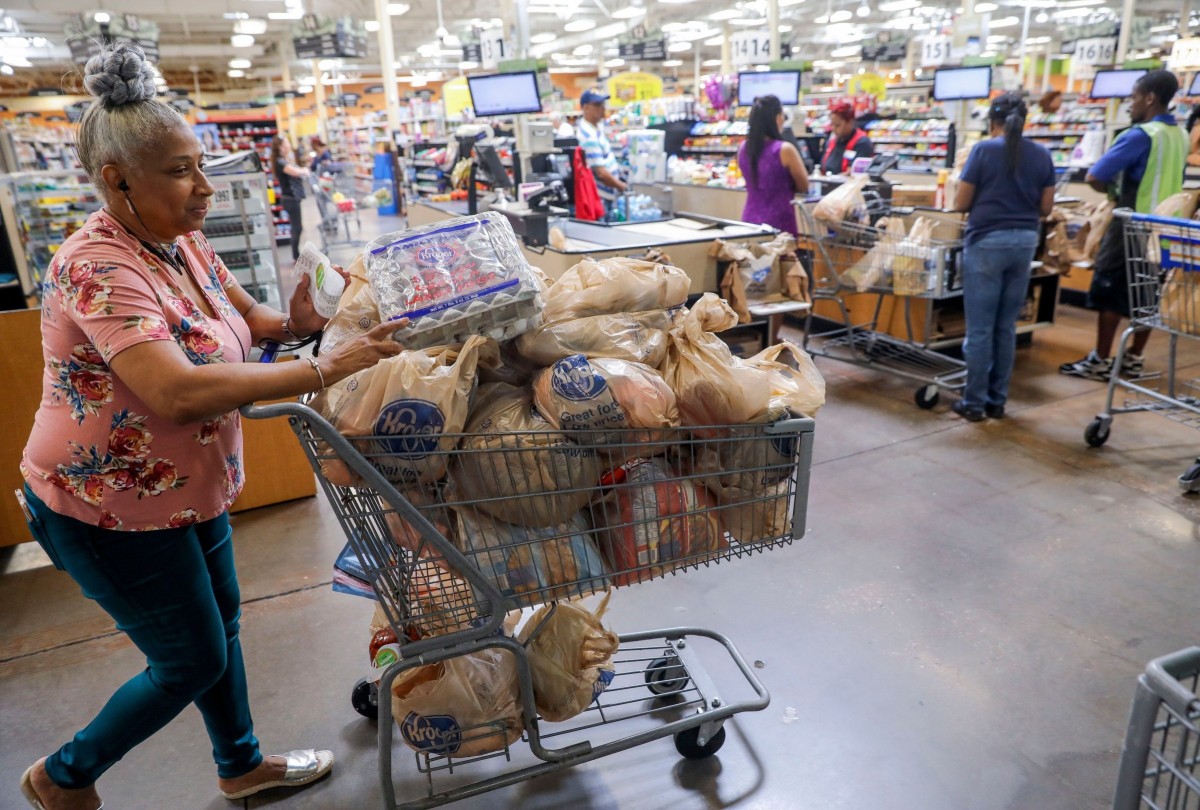 Inflation readings on the rise
Covid vaccinations and an economic reopening were already in most forecasts, but the Senate run-off election results from Georgia now make a swifter, more aggressive fiscal stimulus look more probable than just a few weeks ago. On the back of this, I've received more questions on inflation in the past week than I have in the whole of the previous 10 months and today's CPI report is unlikely to dampen the fervor.
Headline inflation rose 0.4% month-on-month or 1.4% year-on-year, led by a 4% jump in energy prices. The core rate (excluding the volatile food and energy components) was more benign, rising 0.1% MoM%/1.6% YoY as the weak housing component held down the rest of the basket of goods and services. That said the YoY inflation rate is starting to climb – the annual rate of headline inflation was only 1.2% in November after bottoming out at 0.1%YoY in May.
Looking ahead, inflation will continue to rise. Assuming we do see a full reopening in the months ahead, the combination of increased demand in an economy that has seen supply capacity shrink is likely to generate rapid price increases in several components of the inflation basket. The question is whether this is merely price level recovery or the start of something longer-lasting and potentially destabilizing.
Market inflation expectations have moved higher - implied 10Y break even inflation rate using government index-linked bonds (%)
(Click on image to enlarge)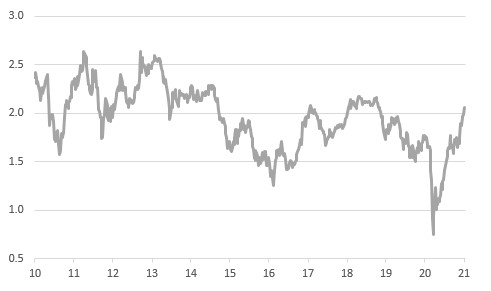 Source: Macrobond, ING
Price level recovery – not "inflation"
My view is that it is the former, although I do think that the consensus amongst economists looks a little complacent in the near-term. Out of 51 responses to Bloomberg's monthly survey, the average forecast is for headline CPI to peak at 2.6% in 2Q. Personally, I see headline inflation pushing above 3% YoY in 2Q/3Q with core inflation (excluding food and energy) heading past 2.5% YoY.
However, comparing price levels between 2Q 2020 and 2Q 2021 gives a hugely misleading signal as to underlying inflation pressures. 2Q 2020 was when the economic pain of the pandemic was at its peak. Businesses were shut, travel stopped, people were told to stay at home. Companies were desperate for cash to pay staff and creditors so they were willing to sell at deep discounts. Airline fares plunged 30% between February and May, with hotel and motel prices falling 15% and clothing 8%. This was a period of extreme stress and remarkable price moves.
Disclaimer: This publication has been prepared by ING solely for information purposes irrespective of a particular user's means, financial situation or investment objectives. The information ...
more