US: Fed Optimism Grows, But The Buying Will Continue
Federal Reserve Chair Jerome Powell acknowledged the better news flow, but cautioned that the recovery "remains uneven and far from complete". Given this situation and the revised monetary policy goals, the Fed remains committed to supporting the economy with QE continuing apace. We suspect that the pressure for change will build through the second quarter with a tapering of QE looking increasingly before year-end.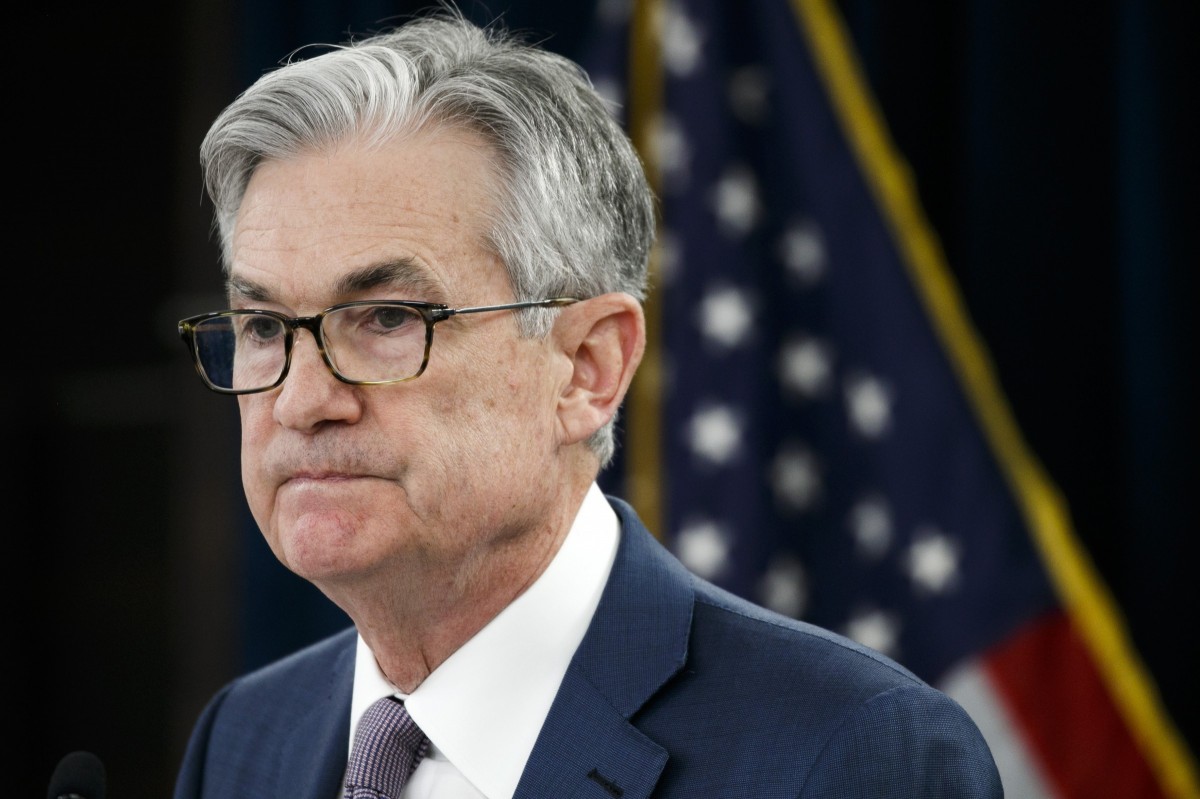 Fed Chair, Jerome Powell
The Fed to keep the presses printing
Jerome Powell's testimony surrounding monetary policy conveys a message of cautious optimism but commits the Federal Reserve to ongoing ultra-loose monetary policy. The key passage is that "The economy is a long way from our employment and inflation goals, and it is likely to take some time for substantial further progress to be achieved". Consequently, there is little sign they are preparing us for an imminent QE taper.
Moreover, the testimony reiterates that the Fed's new strategy includes a greater emphasis on maximum employment being a "broad and inclusive" goal – thereby meaning the labor market will be allowed to run hotter to ensure all in society benefit. There is also the highlighting of the language change that the target is now no longer symmetrical with a focus on "shortfalls' rather than "deviations".
Again there is a heavy emphasis on the change to the Fed's inflation goal, which is now to ensure it "averages 2% over time". While there is a little description of how the Fed sees inflation evolving Powell suggests policy will focus on ensuring inflation expectations remain anchored.
Federal Reserve balance sheet - assets (USD tn)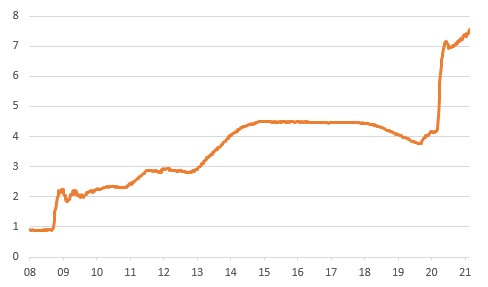 Source: Macrobond, ING
Seeking a lid on Treasury yields
Powell steered clear of commenting on the recent rise in Treasury yields in the prepared text, unlike ECB Chief Christine Lagarde, who yesterday warned that higher government borrowing costs could make financing conditions less favorable and "accordingly the ECB is closely monitoring the evolution of longer-term nominal bond yields".
Disclaimer: This publication has been prepared by ING solely for information purposes irrespective of a particular user's means, financial situation or investment objectives. The information does ...
more