Treasury Secretary Panics As Markets Melt Down And Trump Mulls Firing Fed Chair Powell
Wall Street didn't take well to the Federal Reserve's latest rate hike and projection for two more to come in 2019.
Neither did the White House.
President Donald Trump slammed Fed chairman Jerome Powell yet again and reportedly asked advisors within his inner circle whether he has the legal authority to fire Powell.
It would be unprecedented for a President to fire a Fed chairman before his term is up. Over the weekend, Treasury Secretary Steven Mnuchin raced to quell the idea of ousting Powell. (But Mnuchin seems to have a personal stake in it, as he had recommended to Trump that he pick Powell to replace Janet Yellen.)
Mnuchin also convened over the weekend with big bank CEOs and the Administration's secretive President's Working Group on Capital Markets, also known as the "Plunge Protection Team."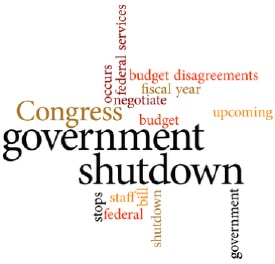 He took the unusual step of issuing a statement declaring the banking system has "ample liquidity."
His attempt to preempt any concerns about the current health of the financial system may have only helped draw more attention to them. The Fed's rate hikes have already put the stock market on the brink of a major cyclical crash.
Does the White House have the legal authority to remove Federal Reserve Board members? Apparently so. According to Section 10 of the Federal Reserve Act, "each [Board] member shall hold office for a term of fourteen years from the expiration of the term of his predecessor unless sooner removed for cause by the President."
If the President finds "cause," then he can remove Fed policymakers.
Of course, Trump would set off a political firestorm if he attempted to remove the Federal Reserve chairman. Right now, the White House is struggling to put out multiple existing fires threatening Trump's agenda – from the Robert Mueller investigation, to Defense Secretary James Mattis' sudden resignation in protest, to the partial government shutdown now in effect.