Trade War Thursday – Trump Taxes $200Bn In Chinese Goods 25% – Americans Pay Him $50Bn
You would think an 80% drop in the stock market would be lesson that wouldn't be forgotten yet here we are, marching right down the road to disaster once again led by a President who makes the same "chicken in every pot" promises that Hoover used to make while actually passing policies that destroy working class Americans and funnel their money to the Top 1%. What the poor don't understand is how great it is for the rich when the economy collapses – though they may suffer some damage, the fact that they have any money left at all allows them to buy homes and businesses for 10 cents on the Dollar – something we just saw happen during the 2008 crash, which pushed US Wealth Inequality past even the levels we saw in 1929, before the Great Gollapse.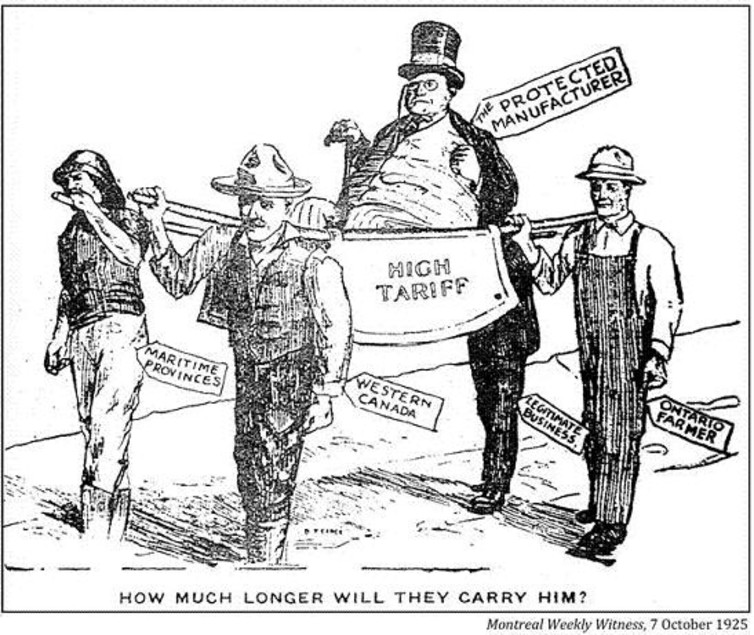 As you can see from the early day's of the Smoot-Hawley Tariff Act, these little market gyrations are nothing so far. The real damage accumulates quarter over quarter and takes years to play out. This gives the wealthy all the time in the World to cash in their equities while retirement accounts and pension plans (aka "dumb money") gets destroyed and then they rush in with their checkbooks to prey on impoverished Americans. 2008 was just a test run for what Trump is about to unleash on our citizens.
The other great thing about Tariffs is that they can be targeted to give advantages to your friends and pain to your enemies as certain companies are exempt while others suffer. For instance, Lakshmi Mittal of ArcelorMittal (MT), the world's biggest steel maker is THRILLED with Trump's tariffs because they have driven up the price of steel and MT's profits rose to $1.9Bn in the 2nd quarter – up 41% from last year. Meanwhile, the price of US autos is expected to increase by $5,000 per car on higher steel prices and other auto-related tariffs – that's how the TAX on the US consumers transfers money from the consumers right into the pockets of the Top 1% – in Europe!
Disclosure: Our teaching theme at Phil's Stock World is "Be the House, NOT the Gambler." Please see " more