Too Big To Bail?
CAN GOVERNMENT DEFICITS CONTROL PENDING STATE, CITY & LOCAL BUDGET & TAX COLLAPSES?
CAN GOVERNMENT DEFICITS ABSORB UNEMPLOYMENT LEVELS OF +10% and higher through most of 2020?
CAN GOVERNMENTS SUSTAIN REDUCED CORPORATE TAX RECEIPTS FROM -10% to -25%through mid 2021?
….. and the list goes on as we only begin to comprehend the surfacing problems.
THE FTSE ALL-WORLD STOCK INDEX (Less US)
Global Equity Markets as represented by the FTSE All-World (less US) have just registered a Technical Death Cross as they have not bounced nearly as much as the US S&P 500. With S&P 500 Corporations heavily dependent on International earnings we need to ask whether an obviously manipulated US Equity market can stop the next global profit driven leg down?
Markets will soon start worrying more about solvency than just liquidity and whether Return of Capital is more important than Return on Capital?
GLOBAL MARKET INDEX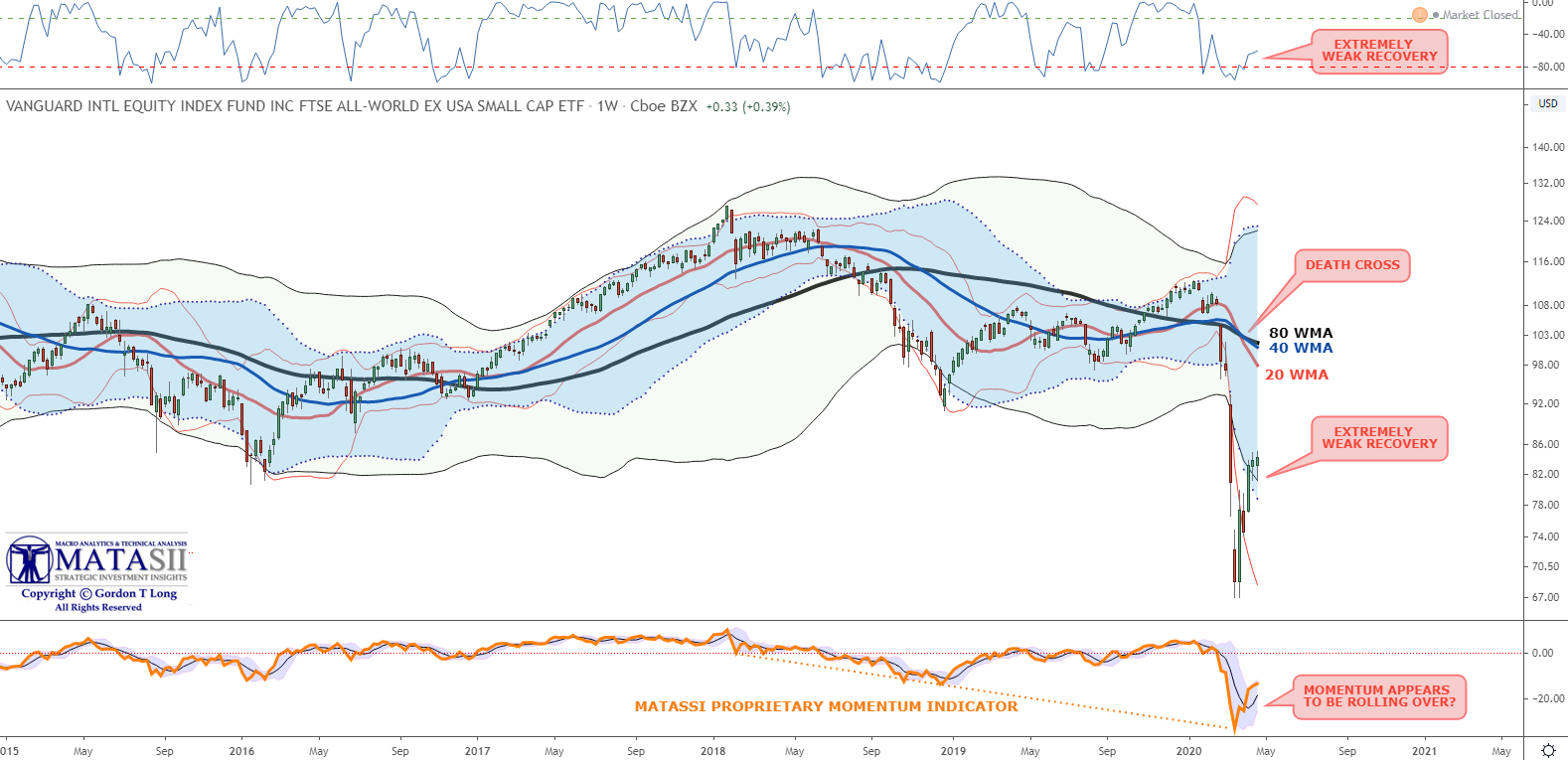 Disclaimer: Information herein was obtained from sources which Mr. Long believes reliable, but he does not guarantee its accuracy. None of the information, advertisements, website links, or any ...
more