The Unemployment Rate Has Been Left Even Lonelier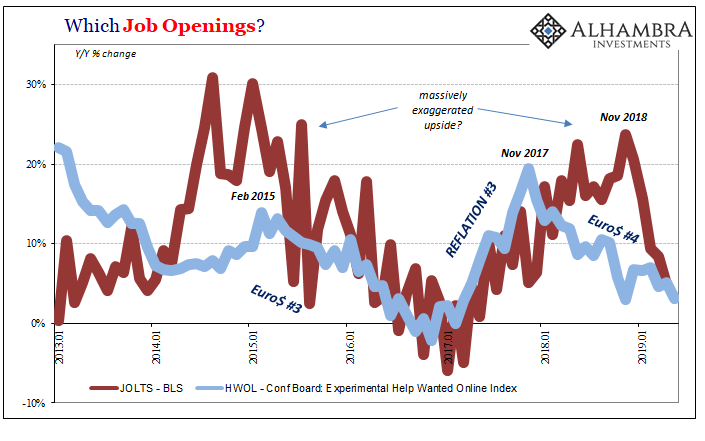 In other words, a consistent picture emerges about the nature of Euro$ #4 – in the US economy, in the US labor market. There's more evidence piling up for a profound change or inflection point rather than continued mild support for the mainstream, Jay Powell view. Given how the headline payroll reports have gone of late, the unemployment rate maybe now really is the loneliest of numbers.
Disclosure: This material has been distributed for informational purposes only. It is the opinion of the author and should not be considered as investment advice or a recommendation of any ...
more