On The Eve Of "The Deal – Phase 1" Signing
Currency manipulation or not? The Treasury's semiannual foreign-exchange report, released yesterday, says no, contra Mr. Trump's statement a few months ago.
Treasury has been engaging closely with China over developments in the Chinese renminbi (RMB). China has a long history of facilitating an undervalued currency through protracted, one-sided intervention in the foreign exchange market and other tools. Over the summer, China took concrete steps to devalue the RMB. Subsequently, Treasury determined under Section 3004 of the Omnibus Trade and Competitiveness Act of 1988 that China was a currency manipulator, given that the purpose of China's devaluation was to gain unfair competitive advantage in international trade.

Intensive trade and currency negotiations between the United States and China over the last few months resulted in a Phase One agreement that requires structural reforms and other changes to China's economic and trade regime in several key areas, including currency and foreign exchange issues. In this agreement, China has made enforceable commitments to refrain from competitive devaluation and not target its exchange rate for competitive purposes. China has also agreed to publish relevant information related to exchange rates and external balances. Meanwhile, after depreciating as far as 7.18 RMB per U.S. dollar in early September, the RMB subsequently appreciated in October and is currently trading at about 6.93 RMB per dollar.

In this context, Treasury has determined that China should no longer be designated as a
currency manipulator at this time.
From a narrow balance of payments perspective, the currency manipulation issue should've been decided by this graph:
(Click on image to enlarge)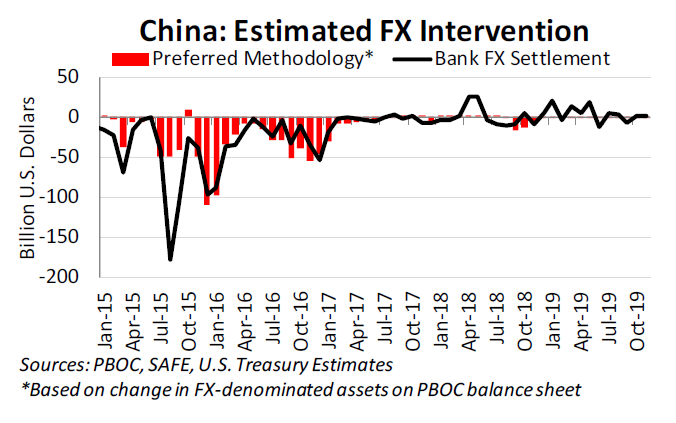 Source: Treasury (January 2020).
From my perspective on currency misalignment (see discussion here), the key graph is here:
(Click on image to enlarge)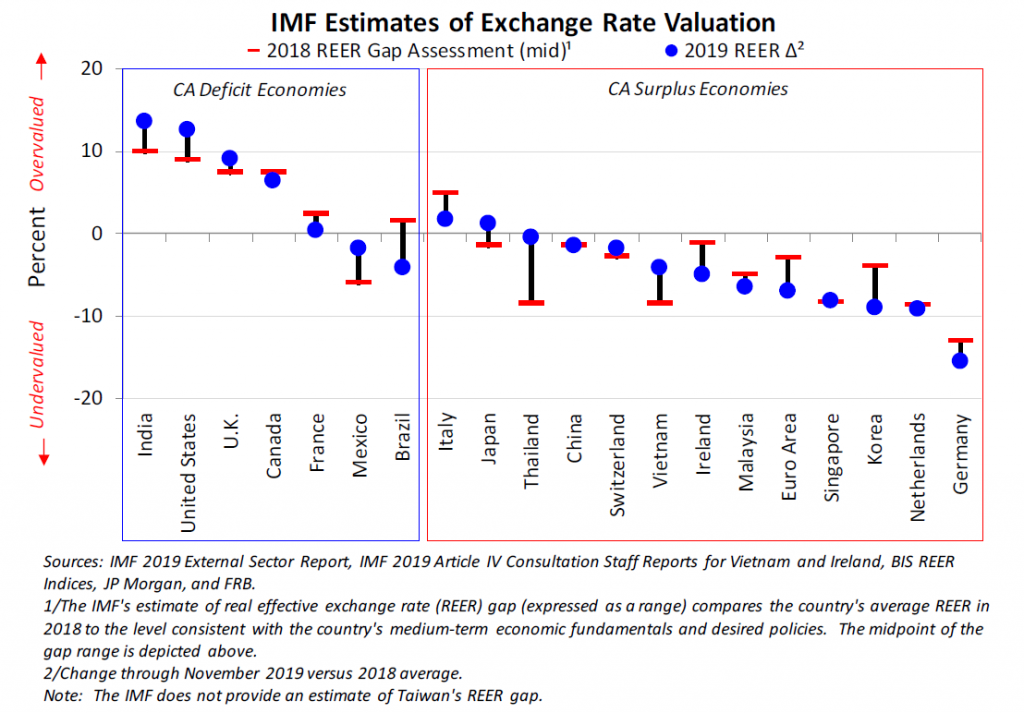 Source: Treasury (January 2020).