Nothing Bad Can Happen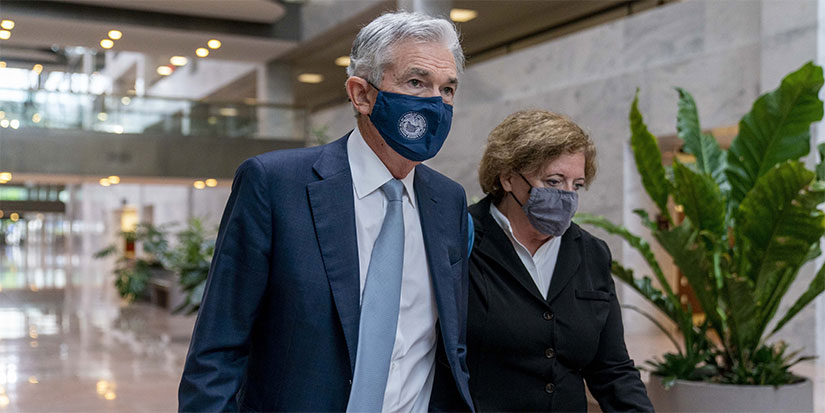 The Fed is supposed to be independent. Sometimes it is, to a degree, and sometimes it isn't. The current Fed is constrained by politics.
What is the worst thing in the world for the Fed?
People losing their jobs.
Yes, the Fed has a dual mandate (sadly), but over the last 20 years, we've seen a massive shift from the inflation side of the mandate to the employment side of the mandate. This Fed doesn't really care about inflation, as long as people don't lose their jobs. This will continue until the pain of inflation exceeds the pain of unemployment.
One thing about finance is that there are always precedents. If you read a little bit about the Burns/Miller Fed of the '70s, they were captive to the same sort of politics, and the Fed only took action once the pain of inflation was worse than the pain of unemployment.
Now, when I began my career, in the late 1990s, it was a different sort of Fed. Back then, there were discussions about whether the Fed could:
Spot an asset bubble, and
Whether it had the responsibility to pop it.
The federal funds rate rose to 6.5% by the end of 1999. At that point in history, I said, well, 6.5% in a money market account is pretty good, maybe I shouldn't be screwing around with stocks, and I acted accordingly. The bubble popped, unemployment rose, and nobody had a problem with it.
I want to examine why at some points in history, people are okay with bad outcomes, and at other points, they aren't. I want to examine the psychology behind this. Because it is fascinating.
It's Not Just Economics
What else have we seen in the last 20 years? The push toward safety.
It all started with those blasted Baby on Board signs. Look, I have a child in the car, please drive carefully around me. Then everyone started wearing bicycle helmets. Seat belt compliance went to 100%. We developed this whole lexicon around safety. When the pandemic started, we told each other to be safe.
Disclaimer: The Mauldin Economics website, Yield Shark, Thoughts from the Frontline, Patrick Cox's Tech Digest, Outside the Box, Over My Shoulder, World Money Analyst, Street Freak, Just One ...
more