Much More Than Rate Cuts On (Dis)Inflation
Things have changed, obviously. Chairman Powell and the rest of the FOMC, the majority anyway, have come around to rate cuts. Where they were hawkish in December, noncommittal as late as May, they've been spooked into them over the last month or so. As it stands, the first one is less than three weeks away.
It's not so much the lack of inflation any longer. No one should ever forget the 2018 story, the inflation hysteria which raged throughout much of last year and ended in a pile of confused regrets. The unemployment rate told of an economy on the verge of boiling over, beyond overheating in a good way. The Fed had to get ahead of those pressures else a new danger would emerge, more like 1975 than 2015.
But if it was the lack of inflation which first flip-flopped the FOMC from hawk to pause, it is the threat of renewed disinflation which is pushing officials from pause to cuts. In the minds of central bankers, they can afford to sit still and let things play out when inflation just doesn't show up. Sure, they'll be confused and maybe even regretful, but there's no rush.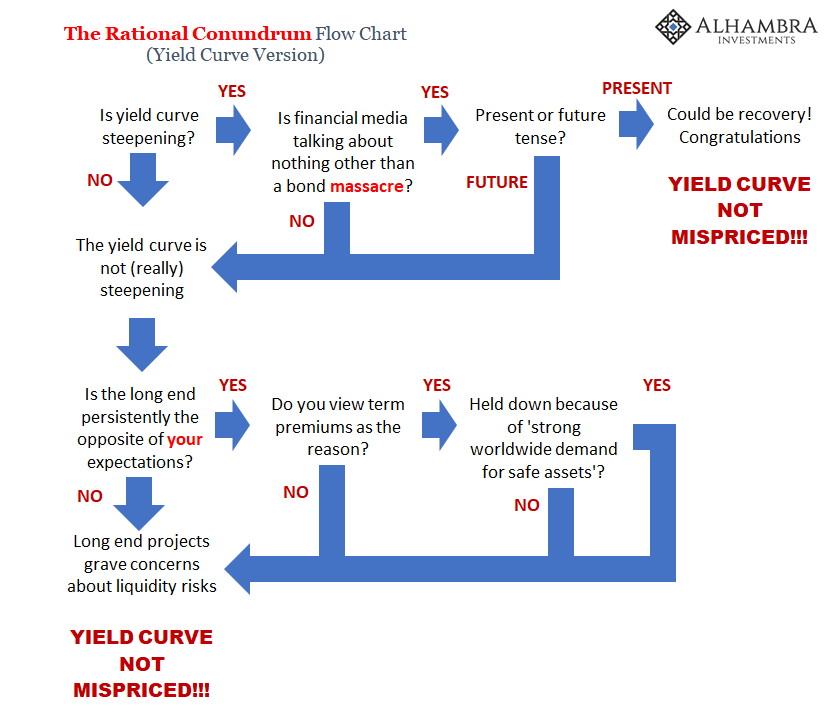 If inflation numbers start to go the other way, though, that's altogether different. It is the government's calculations beginning to verify the possibilities contained within the darker parts of the inverted yield curve; the very stuff which last year policymakers implied the bond market was mispricing. Actual and existing downward pressures in the real economy.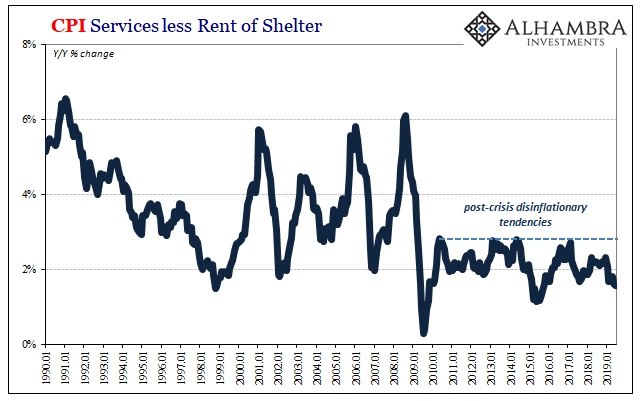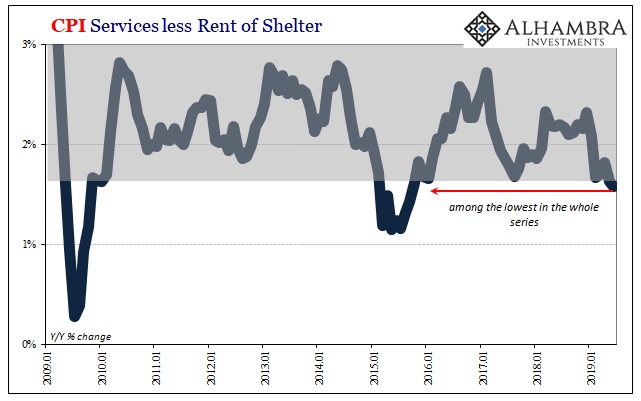 Not only did the so-called core inflation figures fail to ever verify the tight labor market view, in recent months they've turned lower. The CPI component for the service sector is a closely-watched and highly scrutinized part of the index. If there was going to be an inflationary breakout due to macro factors in the labor market, here's where it would show up.
Instead, in recent months (following last year's landmine), the estimates have turned downward. Beginning in January (the month following the most forceful part of the landmine), this part of the CPI bucket has picked up deceleration in consumer prices more generally. As of the latest figures for June 2019, released today, the rate of change was just 1.58%. It was not only the lowest since September 2015, it is among the lowest in the entire history of the series.
Disclosure: This material has been distributed for informational purposes only. It is the opinion of the author and should not be considered as investment advice or a recommendation of any ...
more