Market Talk – Tuesday, Jan. 14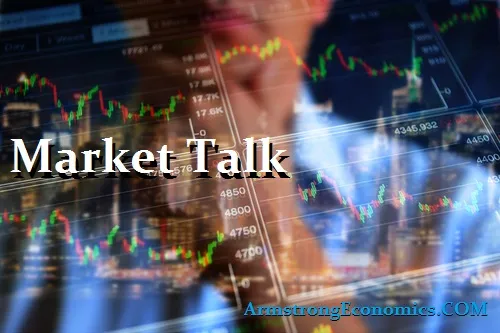 ASIA:
President Trump's trade war with Beijing reduced the US' trade deficit with China last year, although Chinese manufacturers still export far more to the US than vice versa. China's widening surplus provided ready ammunition to the Trump administration as it placed round after round of tariffs on the country's goods to get Beijing to correct what it called unfair trade practices. The trend is set to reverse, with the two countries poised to complete the first phase of a trade deal this week, although many economists dispute Mr. Trump's view that trade deficits are inherently bad. President Trump and Chinese negotiators are scheduled to sign their pact on Wednesday in Washington. US officials have said Beijing will increase purchases of US goods and services by at least $200 billion over the next two years from 2017 levels. The Chinese side hasn't made any promises in public. Details about what the two countries agreed on could emerge after the signing. The U.S. is expected to release a version of the agreement.
India's antitrust watchdog ordered a probe into whether Amazon and Walmart Inc.'s Flipkart have violated competition laws. This is New Delhi's latest move to try to rein in American tech giants that dominate its burgeoning internet economy. The investigation launched by the Competition Commission of India Monday said it would focus on allegations that the U.S. titans promote "preferred sellers" of goods on their platforms, which may have hurt smaller rivals. Big e-commerce firms should not offer steep discounts. They must disclose discounting policies and ensure they do not drive brick-and-mortar rivals out of business, the CCI chairman Ashok Kumar Gupta has said.
Amazon Inc. CEO Jeff Bezos landed in India on Tuesday. The chief executive's visit to India comes at a time when the country's anti-trust body Competition Commission of India said it is looking into alleged unfair practices by Amazon and Walmart's Flipkart. Mr. Bezos is likely to participate at an Amazon event in Delhi and he has also sought meetings with Prime Minister Narendra Modi and other government officials, Reuters reported.
India's Supreme Court on Monday directed the government's crime-fighting agency, Enforcement Directorate (ED), to seize local assets of JPMorgan in relation to some transactions the bank engaged in with a local real estate company in 2010, according to a Press Trust of India report in Business Standard. The ED alleged that the US bank was involved in transactions that violated India's foreign exchange laws and foreign direct investment norms. The ED was further quoted as saying that JPMorgan had bought shares in two companies of Amrapali group which was later sold to shell companies of the same group and the profit repatriated to its home country.
Kuala Lumpur is concerned about India's new curbs on imports of palm oil after a diplomatic row, Malaysia's Prime Minister Mahathir Mohamad said on Tuesday but indicated he would continue to speak out against "wrong things" even if it costs his country financially. As Malaysian palm refiners stare at a massive loss of business, Mr. Mahathir said his government would find a solution. Reuters reported on Monday that India had informally instructed traders to stay away from Malaysian palm oil. Indian traders are instead buying Indonesian crude palm oil at a premium of $10 tonnes over Malaysian prices.