Market Talk – Tuesday, Feb. 11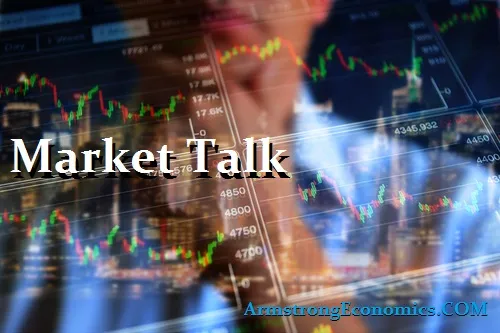 ASIA:
China's central bank has declared the country's economic health as their first priority. President Xi Jinping has reportedly warned the country's top officials that coronavirus containment efforts are hurting the economy. President Xi Jinping told officials during a February 3 meeting to balance their economic duties with their humane responsibilities. The pressure is on them in the form of free speech protests by China's populace, particularly among its younger generations. The closing down of factories, railways, roads, and schools appears to have already shaken the nation's economic health. The coronavirus death toll recently reached 1000 while confirmed cases now exceed 40,000.
A campaign on Chinese social media with the hashtag "I want freedom of speech" quickly reached 2 million views. The post in question was subsequently removed by censors. China's Zhejiang province recently told its local authorities to refrain from restricting access to basic necessities, such as meat, vegetables, and dairy.
India's economic growth is poised to bounce back after slipping to a more than six-year low of 4.5% in July-September quarter. A top government adviser has said that the government has taken various measures such as corporate tax reductions, the Insolvency and Bankruptcy Code, and banking sector reforms that will prop up investments and consumer demand.
US President Donald Trump will make his maiden visit to India from February 24 to 25, 2020. This visit will provide an opportunity to further strengthen the strategic partnership between the two countries.
India's Chief Economic Advisor Krishnamurthy Subramanian has said that India's economy may face some unknown risks from the coronavirus outbreak. The virus epidemic is seen as curbing growth in China and the global economy, which will weigh on India's outlook at a time when the government is forecasting a rebound. Asia's third-largest economy will likely expand at 6%-6.5% in the year beginning April, an improvement from an estimated 5% this year, Subramanian wrote in a report last month.
Singapore's tourism board slashed visitor arrivals for this year by 25%-30% due to the coronavirus outbreak. The coronavirus outbreak puts Singapore's hub status into question as coronavirus infections mount in the city. A cluster of local and overseas coronavirus cases have been traced to a multinational business meeting involving more than 100 local and overseas participants at Grand Hyatt Singapore three weeks ago.