Market Talk – Thursday, Feb. 13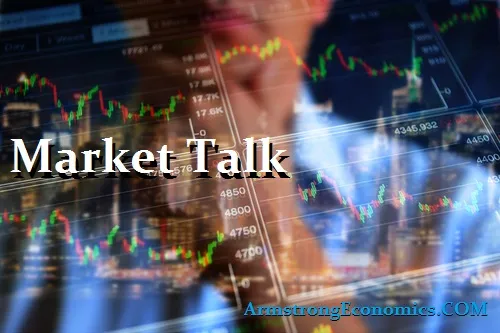 ASIA:
Economic activity has almost come to a standstill in China as major businesses and investors remain spooked about the future impact of the coronavirus outbreak. The coronavirus has already claimed over 1,300 lives and caused over 48,000 infections. Major retail chains to automobile and smartphone manufacturing firms have been shut down in mainland China.
Analysts at S&P have said that Chinese production activities are likely to remain subdued for nearly two quarters before a revival. They also said the virus outbreak in China could also reduce global GDP by almost 0.3%.
India's Chief Economic Advisor said on Wednesday that the coronavirus outbreak provides a good opportunity for India to expand its exports and follow an export driven model for economic growth. After the coronavirus outbreak in China, Indian traders have seen a surge in demand to supply small components and parts for smartphone manufacturing. This provides a very good opportunity for foreign investments in emerging markets. India has a good chance of becoming an attractive manufacturing hub given the present situation, provided the government tweaks some of its trade policies to bring down commodity prices, experts said.
Global rating agency S&P today affirmed India's sovereign ratings at 'BBB-/A-3' with a stable outlook, saying that it expects GDP growth to recover towards the longer-term trend rates over two-three years. It also said that India is experiencing a cyclical, rather than a structural, economic slowdown.
Malaysia is planning to announce a stimulus package early next month as analysts slash their growth forecasts to account for the impact of the coronavirus outbreak. The package will involve all ministries. Different government ministries said this stimulus package will seek to support those affected by exports due to the coronavirus, including tourism and manufacturing.Singapore has reported 50 cases of the virus, and the government has stepped up measures to detect and contain its spread.