Market Talk – Monday, Nov. 4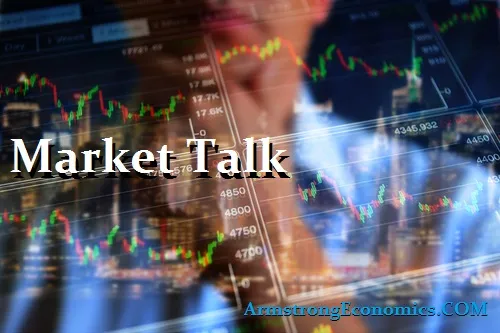 ASIA:
US President Trump signaled on Friday that China wants to make a deal with the US. That the deal could happen in the US, more specifically the state of Iowa, signaling the fact that the trade deal will help farmers the most.
In Japan, Microsoft piloted a 4-day work week and saw productivity jump as much as 40% in some areas. Managers even told staff to limit time spent in meetings and responding to emails. Japan has long had issues with overworking citizens who have been unable to maintain a healthy work-life balance. Meanwhile, leaders of Japan and South Korea met in an attempt to resolve differences that occurred during a pre-maritime compensation dispute.
Indian Prime Minister Narendra Modi recently addressed the Association of Southeast Asian Nations (ASEAN) Summit in Bangkok. He affirmed his terms for joining Regional Comprehensive Economic Partnership (RCEP), a group of 16 members, and confirmed that India will not join RCEP until its concerns are addressed properly. Indian officials have made it clear that the Modi Administration is unwilling to accept any deadline and wants the country's interest to be fully protected.
Indian negotiators are questioning the design of the trade agreement, which will see elimination of import duties on 80-90 % of goods, along with easier services and investment rules. India has pointed out that its concerns ranging from the base year for tariff reduction to protection against Chinese imports and opening up services sector by the other 15 countries have not been addressed yet. For India, domestic industry fears that lower custom duties will see a flood of imports, especially from China, who India has a massive trade deficit with. India has raised a red flag over the move to use 2014 as the base year for tariff reduction. While RCEP negotiators are seeking to sign the deal in 2020, the new tariff regime will kick in from 2022 and will see duties go back to 2014 levels.
The deal for India to join proposed RCEP has split the 16 members grouping between those who want to toe the Chinese line to close the deal regardless of what India does and those who want India in to balance Chinese dominance. Even as the summit pushes to take a step forward on the project, which aims to create the largest free-trade area in the world between China, India, Japan, Australia, South Korea, and New Zealand. There are reports that negotiations may remain inconclusive and continue over the next few months. India is clear that a mutually beneficial RCEP, in which all sides gain reasonably, is in the interest of all the nations involved in talks.
The major Asian stock markets had a green day today: