Market Talk – Monday, Jan. 27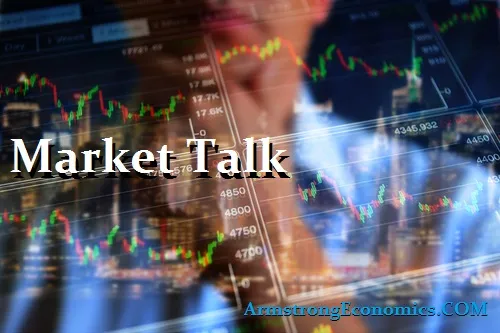 ASIA:
Global markets slid down on the back of coronavirus concerns in China. Major financial markets around the world have been rocked as an exodus of foreign workers from China intensified fears over the impact of the coronavirus for the world's second-largest economy. Global shares slid as fears intensified over the potential impact of the escalating emergency. Chinese authorities reported more than 2,700 cases and 81 deaths. Major global companies have begun pulling staff from the province of Hubei at the epicenter of the outbreak or imposed travel restrictions on staff across Asia, telling any workers who visited the region to stay at home. Shares dropped on Wall Street and the Dow Jones Industrial Average fell by about 400 points, tumbling from record-high levels recorded earlier this year.
India's government has announced to sell its entire stake in its national carrier, Air India. A document inviting expression of interest was released on Monday. The document says that any bidder would have to take on around $3.2bn of debt along with other liabilities. This announcement came more than a year after the government's failed attempt to sell a controlling stake (76%) in the airline which did not attract buyers. For years, Air India has blamed high aviation fuel prices, high airport usage charges, competition from low-cost carriers, weakening of the rupee, as well as a high-interest burden for its poor financial performance. The divestment of Air India has been a key agenda for the Indian government, which has been trying to offload loss-making companies and improve its balance sheet in the face of the slowest economic growth in a decade.
The United States wants India to buy at least another $5-6 billion worth of American farm goods if New Delhi wants to win reinstatement of a key U.S. trade concession and seal a wider pact, sources close to the matter told Reuters. Last year US President Donald Trump removed India from its Generalized System of Preferences (GSP) program citing trade barriers. In retaliation, India slapped higher tariffs on more than two dozen US products such as almonds, walnuts, and apples. Ahead of Trump's visit to India, negotiators on both sides are figuring out terms for a trade deal which will benefit both the countries.