Market Talk – Monday, Feb. 10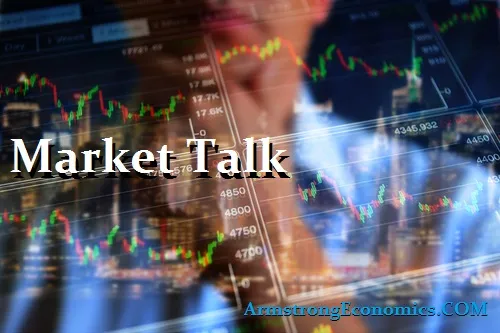 ASIA:
Amazon Inc has decided to take legal action in India to quash an antitrust investigation against the company. Amazon said in a statement that last month the Competition Commission of India (CCI) ordered a probe against the company over alleged violations of competition law and certain discounting practices, which could cause "irreparable" loss and damage to its reputation. Amazon denied the allegations. The Bengaluru court is likely to hear Amazon's petition later this week and the complainant trader group, Delhi Vyapar Mahasangh, has been informed about it, a lawyer involved in the matter said.
Indian tour operators estimated that they could lose up to 500 million USD because of cancelations from tourists from China and other countries due to the coronavirus outbreak. It is expected that this cost could rise up to four times if the virus outbreak persists throughout the year. Tour operators said more than 50,000 Chinese tourists were expected to visit during January-February and most of these bookings are now canceled. India, like other countries, has blocked the entry of people from China and Hong Kong.
Chinese President Xi Jinping appealed to the corporates in China that large-scale layoffs must be avoided as China officially returned to work on Monday amid the coronavirus outbreak. Authorities said they are still reviewing a request by Foxconn, the maker of Apple's iPhone and China's largest employer, to restart production in Shenzhen, near Hong Kong, and Zhengzhou, a city in Henan province about 500km from Wuhan the center of the outbreak.
The Justice Department announced charges on Monday against four members of China's military on suspicion of hacking into Equifax, the credit reporting agency, in 2017 and stealing trade secrets and the personal data of about 145 million Americans. The Justice Department has announced this charge far more severe as the hackers have stolen names, birth dates and Social Security Numbers of millions of Americans which can be used to access information like medical histories and bank accounts.
HSBC Women's World Championship, a major Golfing tournament in Singapore, was canceled on Monday due to the coronavirus outbreak. Organizers took this decision taking into account health concerns and advisories by some Asian countries which stated that large-scale events should be canceled or postponed as a result of coronavirus.
The major Asian stock markets had a mixed day today:
Shanghai increased 14.52 points or 0.51% to 2,890.49
Kospi decreased 10.88 points or -0.49% to 2,201.07
ASX 200 decreased 10.10 points or -0.14% to 7,012.50
NIKKEI 225 decreased 142.00 points or -0.60% to 23,685.98
Hang Seng decreased 162.93 points or -0.59% to 27,241.34
SENSEX decreased 162.23 points or -0.39% to 40,979.62