Lack Of Slack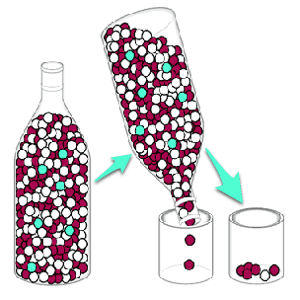 Picture Credit: AJC1 ||We are dealing with many different types of bottlenecks, with many second-order effects happening due limits in the system. Neoclassical economics in its simple form doesn't deal with issues like these, and even what I got in Grad School was pretty limited.
According to some of my friends who work at T. Rowe Price, the founder, Thomas Rowe Price, Jr. said something like, "The hardest time to invest is today." There are also those who say, "It's different this time," to which the pithy response is, "It's always different this time."
Uncertainty is normal in life as well as investing. It is not a bug. It is a feature of the system. It keeps away people who otherwise might profit if they were willing to take moderate risks. That makes the returns higher for those that do participate.
Leaving aside Covid-19, and all of its side effects we have many fascinating things going on partially as a result of trying to overstimulate the economy. The economy is meant to have small amounts of stimulative government influence, not large amounts. When the stimulative government influence gets too large, elements of the system begin to get hyperactive. Because interest rates are so low, mortgage rates are low. Because mortgage rates are low, many people are buying new houses who otherwise would not. Because many people are buying new houses, lumber is in short supply. And not only lumber, but many industrial metals, parts, and skilled labor are also in short supply.
Typically it takes time to develop skilled labor and to ramp up supply of parts, commodities, transport, etc. If you try to get these done things done too quickly, you get supply shortfalls which are bottlenecks on the economy.
It doesn't help that we had "just in time" manufacturing, lean manufacturing, and businesses hoarding commodities and goods that are used in early-stage production. When firms realize that there are supply shortages, they take action, accentuating the shortages.
Disclaimer: David Merkel is an investment professional, and like every investment professional, he makes mistakes. David encourages you to do your own independent "due diligence" on ...
more