Lack Of Slack, Redux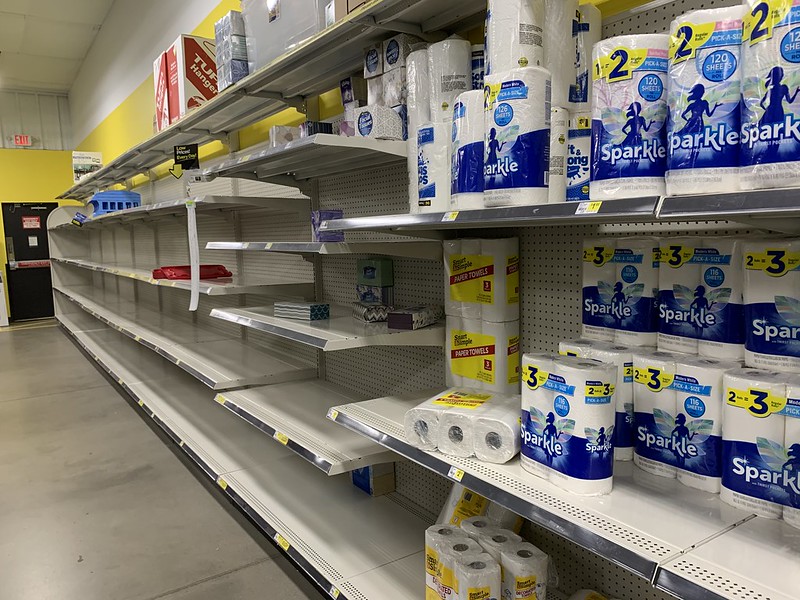 Photo Credit: Bartleby || Remember the 2020 toilet paper, paper towel, and cleaning supplies shortage. That got worked out after a reasonable period. Now if we could only find corrugated cardboard.
After I wrote last night's piece, I thought of another area that is investable. It is unfashionable today to be vertically integrated. There's a good reason for that. When you are vertically integrated your immune from the pricing signals between divisions that could instruct you to do things differently. (i.e., sell your intermediate goods to other companies, or buy intermediate goods from other companies. Low price wins.) As such, because of activist investors, companies have been broken up into simpler component units because management teams are sharper when they are managing just one thing.
But the benefits of vertical integration mean that when there is a supply crisis, they can keep running their business on affected. I'll give you an example: a favorite company of mine called Industrias Bachoco [IBA]. They're one of the biggest meat producers in North America; mostly they grow chickens, and they produce most of the feed that they use. Did you know that there is a feed shortage? I don't think it's affecting Industrias Bachoco. Anyway, it has cheap valuation, no debt, and in this case, an advantage from being vertically integrated.
I want to talk about another aspect of what I discussed last night. I read an article today which said that the most scarce resource in the United States for building homes is not lumber, but land that is already approved to be built on. Zoning is perhaps well-meaning, but that doesn't help younger people who are looking to buy homes.
So this is in this environment there are bidding wars, and 20% of the buyer base is investors looking to buy at least the house out. In the old days, and this may not be true anymore, but I doubt it, we used to say a market was overheating when it had more than 10% investors.
Disclosure: Long IBA for clients and me
Disclaimer: David Merkel is an investment professional, and like every investment professional, he makes mistakes. David encourages you to do your ...
more