Interest Rate Projections
By the way, predicting interest rates has been a challenging task for all sorts of forecasters. Consider Figure 5 from Gamber (2020), which show Blue Chip forecasts relative to real interest rate outcomes.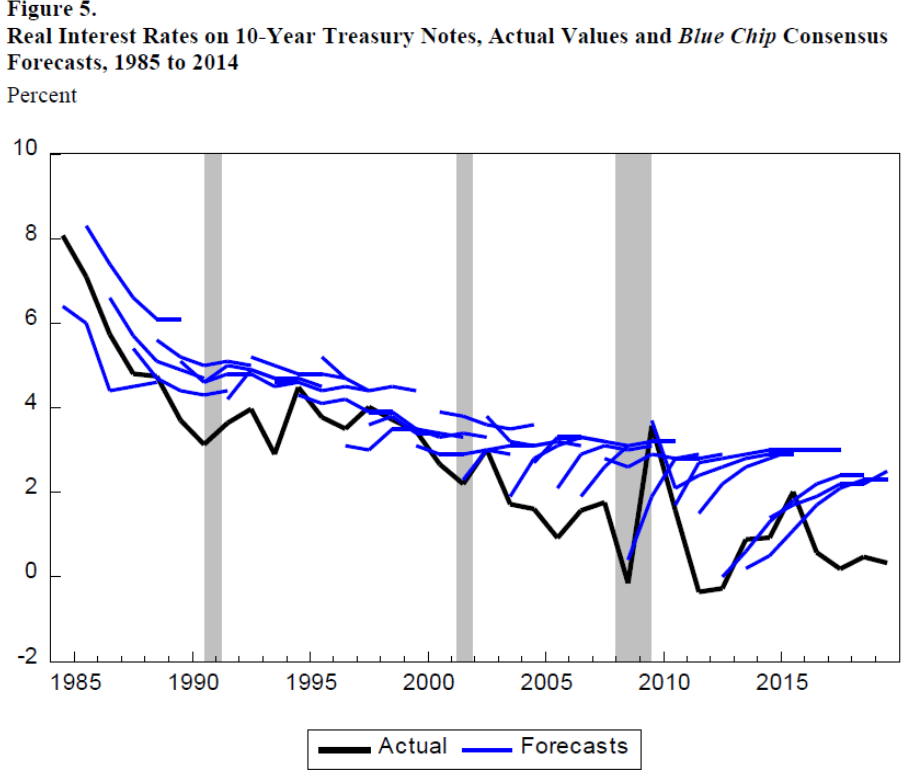 Source: Gamber (2020).
In other words, Blue Chip surveyed economists have on average been predicting mean reversion for the past 35(!) years.