Interest Rate Projections
The CBO recently released long term projections for Federal budget variables, including debt. These projections rely upon the assumed path of interest rates. Here, there is considerable uncertainty. Figure 1 presents the 10 year Treasury yield, and CBO projections at various dates.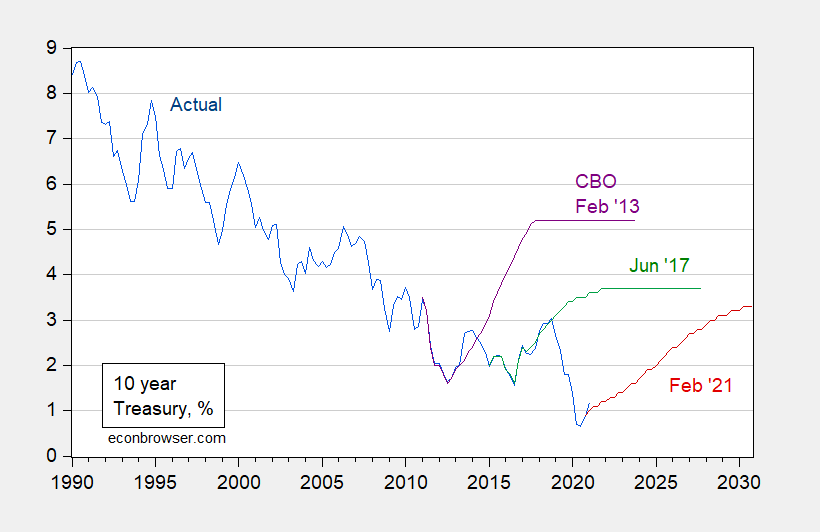 Figure 1: Ten year constant maturity Treasury yields (blue), CBO projection from February 2021 (red), from June 2017 (green), and from February 2013 (purple), all %. Quarterly data average of monthly, except for 2021Q1, which is average of January and February. Source: FRED, CBO, and author's calculations.
Gamber (CBO, 2020) lays out the economic rationale for the projections (demographics, international forces, etc.). He notes: