In Less Than Two Weeks, Millions Of Americans Will Lose Unemployment Benefits
With at least 24 GOP-led states set to end federal unemployment assistance before they're set to expire on Sept. 6, million of Americans are going to need to dust off those resumes and start helping reduce the massive job shortage after being paid to stay home for over a year.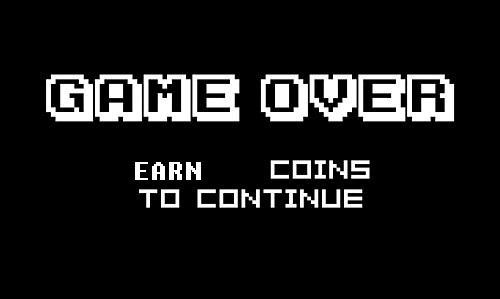 The benefits set to lapse include not only the additional $300 weekly federal supplement, but programs for gig workers and others who typically don't qualify for aid "(Pandemic Unemployment Assistance, or PUA) and for the long-term unemployed (Pandemic Emergency Unemployment Compensation, or PEUC) in most cases," according to CNBC, which has provided this handy guide to states set to end benefits, and when:
Several states are even offering financial incentives for people who find new jobs, including Arizona, Montana, New Hampshire and Oklahoma.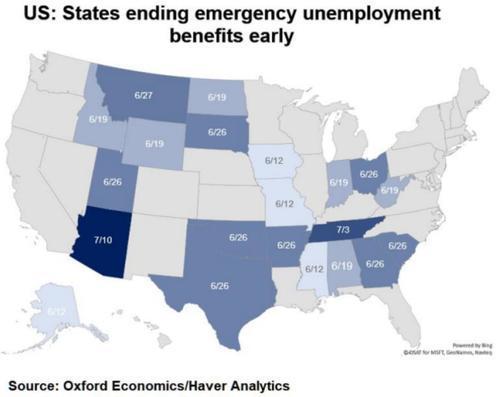 The programs are all set to last through Sept. 6 as part of the American Rescue Plan, however Republican governors say that enhanced benefits say they're discouraging people from returning to work (while the left desperately claims the giant gulf between job openings and continuing claims is a skills or geographic mismatch).
"Employers are telling me one of the big reasons they cannot recruit and retain some workers is because those employees are receiving more on unemployment than they would while working," said Idaho Gov. Brad Little (R) in a statement. "My decision is based on a fundamental conservative principle — we do not want people on unemployment. We want people working."
Disclosure: Copyright ©2009-2021 ZeroHedge.com/ABC Media, LTD; All Rights Reserved. Zero Hedge is intended for Mature Audiences. Familiarize yourself with our legal and use policies ...
more