Historical Post Pandemic Recovery Trends
We Have An Old Precedent
There is some debate over whether there is pent up demand. We find that surprising because the savings rate is over 20% and hundreds of thousands of jobs will be created within a few months of the reopening. Demand is certainly there. It's human nature to want to go out and experience life in groups again. Humans are social creatures. It won't be long until we find out the results. America is within a few weeks of giving full vaccine coverage to people over 65 years old. At the current vaccination rate, it will only take 7 months to vaccinate 75% of America. There are only 46,738 hospitalizations. The 7 day average of new cases in California is down 89% from the peak in January.
In the meantime, we can look to the last pandemic to get an idea of what is to come in the next few months following the pandemic. As you can see from the charts below, following the pandemic from 1918 to 1919, the stock market rose, shoe sales rose, grocery sales rose, five & ten store sales spiked, and drug store sales spiked. This time will be different for grocery sales because the pandemic caused pantry stuffing. 2021 will be a very weak year for grocery sales as many will want to dine out at their favorite restaurants.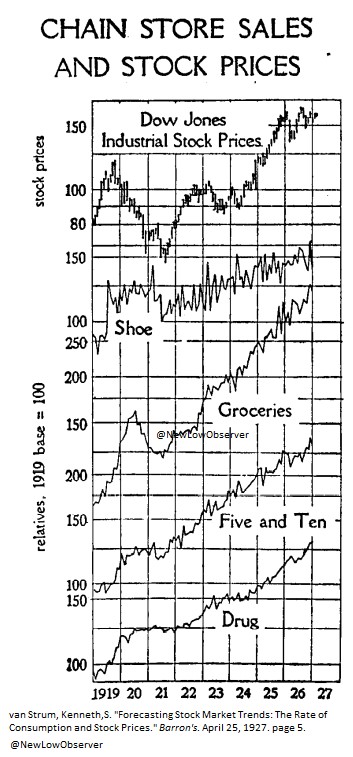 The chart below takes a closer look at 3 of the most prominent chain stores in the early 1900s. As you can see, they all had at least 50% yearly growth in 1919. We are going to see such high growth numbers in the leisure and hospitality industry this summer.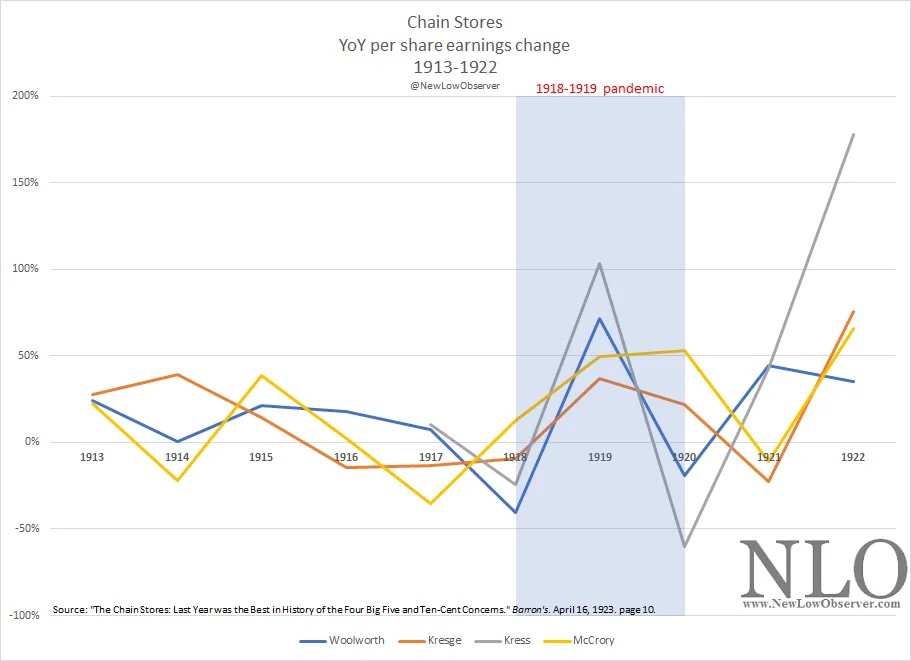 High Beta Is Doing Well
In the past few articles, we have mentioned that low volatility stocks are underperforming the market by the most in a long time. The exact opposite of this is the outperformance of high beta stocks. As you can see from the chart below, high beta stocks have beaten the S&P 500 by more in the past year than any point since at least 1991. This outperformance will get much better in the next few weeks until we lap the bottom.
Disclaimer: The content on this site is for general informational and entertainment purposes only and should not be construed as financial advice. You agree that any decision you make will be ...
more