Federal Reserve: 0% Cash Back
So much liquidity has been pumped into the system that chunks of it are being offered back to the Federal Reserve, at zero percent. Perverse, as players are effectively shuffling excess reserves back to where it originated from. Okay, there is a tad more to it than that. But what's all this about? Mostly it's policy perseverance. This Fed is still all in.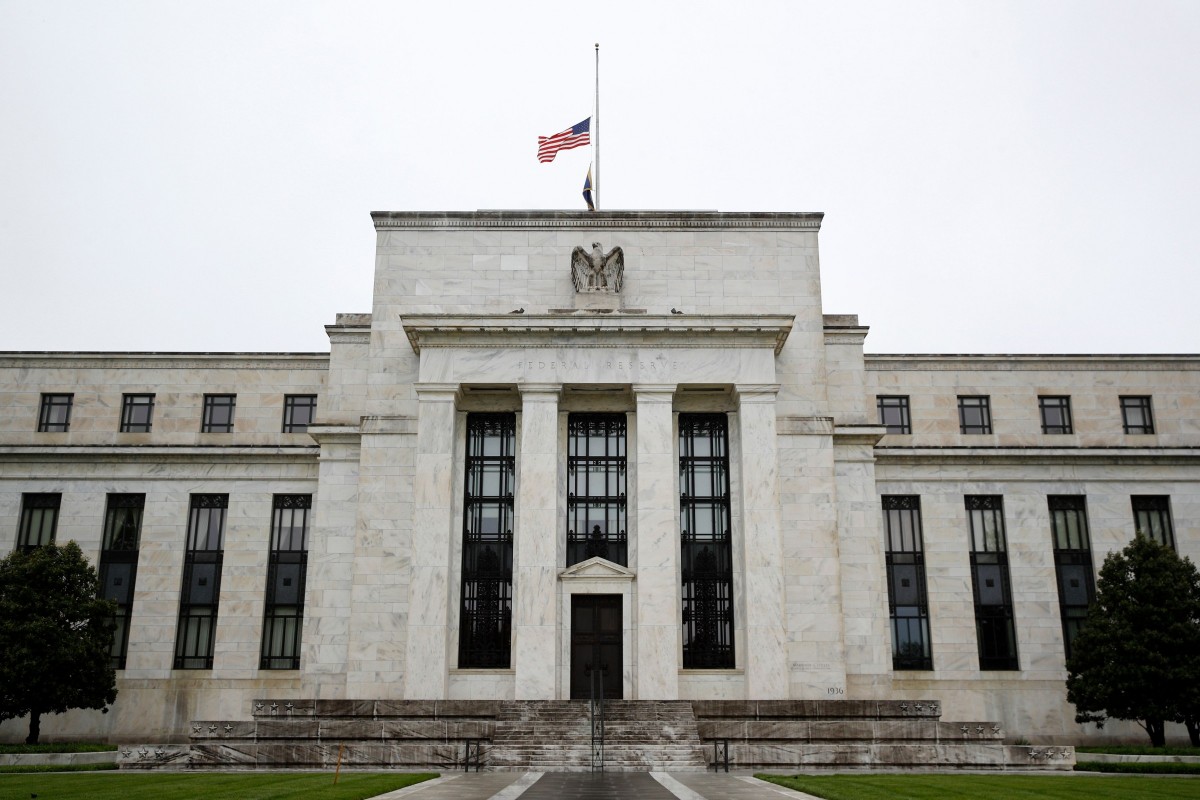 Federal Reserve
The US is awash with liquidity. So much so that almost USD370bn was placed at the Federal Reserve's reverse repo window on Friday. That's pretty much as high as it has ever been (or close to). The thing is, the liquidity is being placed here as there is nowhere else for it to go to. And it's not really where you want to park cash, given that the rate paid to the cash lender is 0%. So what's going on?
Size of cash volumes shipped back to the Federal Reserve through the reverse repo facility ($bn)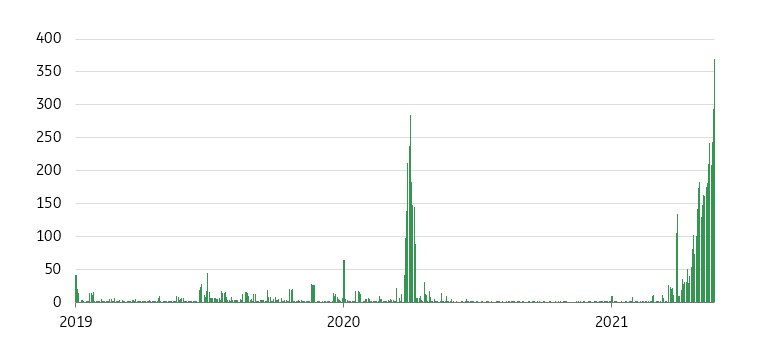 Source: Federal Reserve, ING estimates
First, the Fed's bond buying program is an ongoing factor. The Fed has bought more than USD2.5trn of bonds since the pandemic broke a little over a year ago, and this continues at a rate of USD120bn per month. This adds liquidity to the system. As the Fed buys bonds, those sellers receive the liquidity and likely buy other bonds, or other product. But either way the net effect is an additional of permanent liquidity into the system.
The perversion here is the Fed is getting a pile of this liquidity back through its reverse repo facility, where the Fed lends bonds and takes in liquidity. Effectively the Fed is adding liquidity through bond buying, but is also required to take chunks of it back in through its reverse repo window. It is not quite as simple as that, but in terms of cash in versus cash out they do act as an offset.
Second, the US Treasury has effectively financed a whopping deficit of some 20% of GDP ran in 2020 through bills issuance. While this on the one hand mops up liquidity, on the other it comes back into the system as it gets spent. And this is precisely what is happening now. The US Treasury had accumulated a balance at the Fed of some $1.7trn, which is now below USD 1trn, and as it continues to fall, it means an implied liquidity injection into the system.
Disclaimer: This publication has been prepared by the Economic and Financial Analysis Division of ING Bank N.V. ("ING") solely for information purposes without regard to any ...
more