Economy Still Growing, But…
The Bureau of Economic Analysis announced today that U.S. real GDP grew at a 2.1% annual rate in the second quarter of 2019. That's pretty near the 2.2% average rate since the recovery from the Great Recession began in 2009:Q3.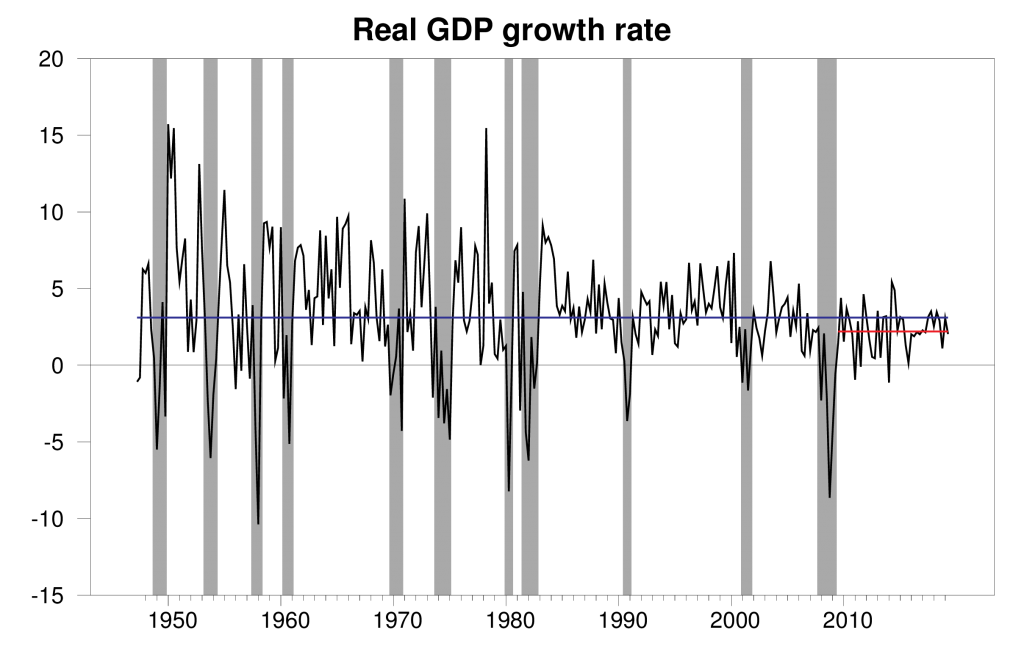 Real GDP growth at an annual rate, 1947:Q2-2019:Q2, with the 1947-2019 historical average (3.1%) in blue and post-Great-Recession average (2.2%) in red.
That brought the Econbrowser Recession Indicator Index to 2.9%, consistent with the favorable low levels we've seen over the last two years. The U.S. economic expansion has now been under way for 10 years (2009:Q3-2019:Q2), matching the previous record for the longest expansion on record (1991:Q2-2001:Q1).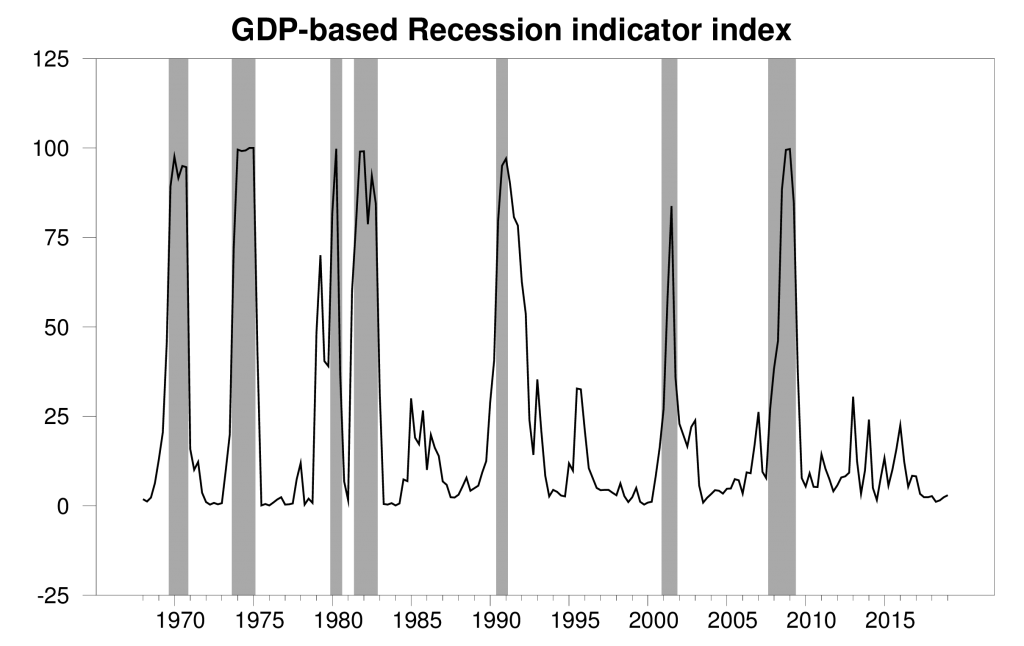 GDP-based recession indicator index. The plotted value for each date is based solely on information as it would have been publicly available and reported as of one quarter after the indicated date, with 2019:Q1 the last date shown on the graph. Shaded regions represent the NBER's dates for recessions, which dates were not used in any way in constructing the index, and which were sometimes not reported until two years after the date.
President Trump assessed these numbers with this tweet:
Q2 GDP Up 2.1% Not bad considering we have the very heavy weight of the Federal Reserve anchor wrapped around our neck. Almost no inflation. USA is set to Zoom!
It is true that housing (in the form of anemic residential fixed investment) has been holding GDP growth back for several years.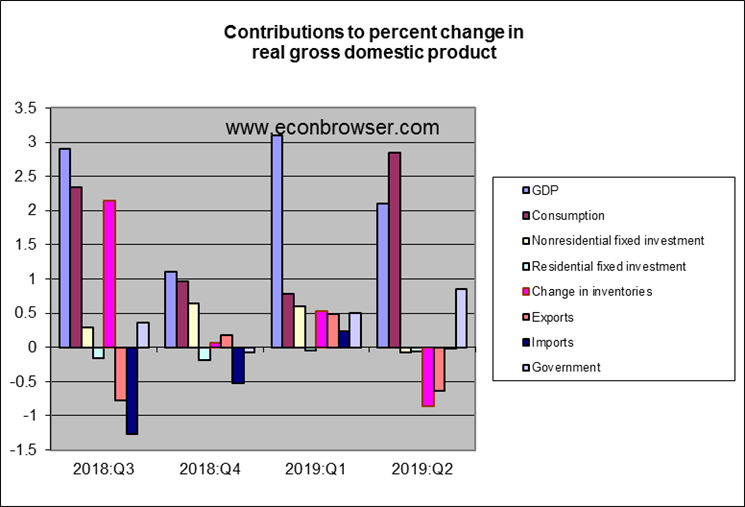 And rising interest rates during 2018 may have been one factor in that housing slowdown. But rates have come down significantly this year, and are now back essentially to the level before the run-up began.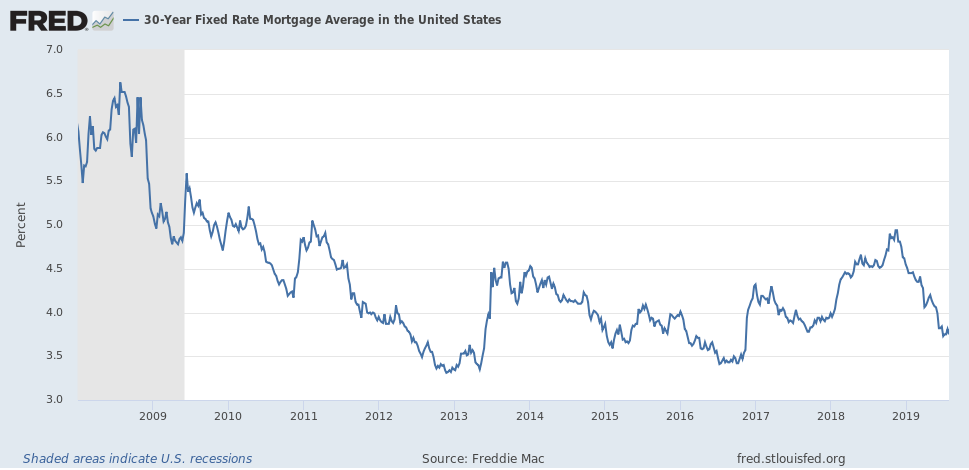 It takes some time for lower interest rates to show up in new home sales. Some of my earlier research concluded that the biggest effects aren't observed until 4 months after interest rates change.

Percent change in new home sales the indicated number of weeks after a 10-basis-point increase in the 30-year fixed mortgage rate. Source: Hamilton (2008).