"Do Central Banks Rebalance Their Currency Shares?"
Stratifying the sample, we also find that closed-to-trade economies rebalance, while open-to-trade do not; commodity exporters tend to rebalance more than non-commodity exporters (the difference is not statistically significant in the latter case).
Some of these estimates are summarized in Figure 1 (higher values mean no rebalancing, lower values mean rebalancing).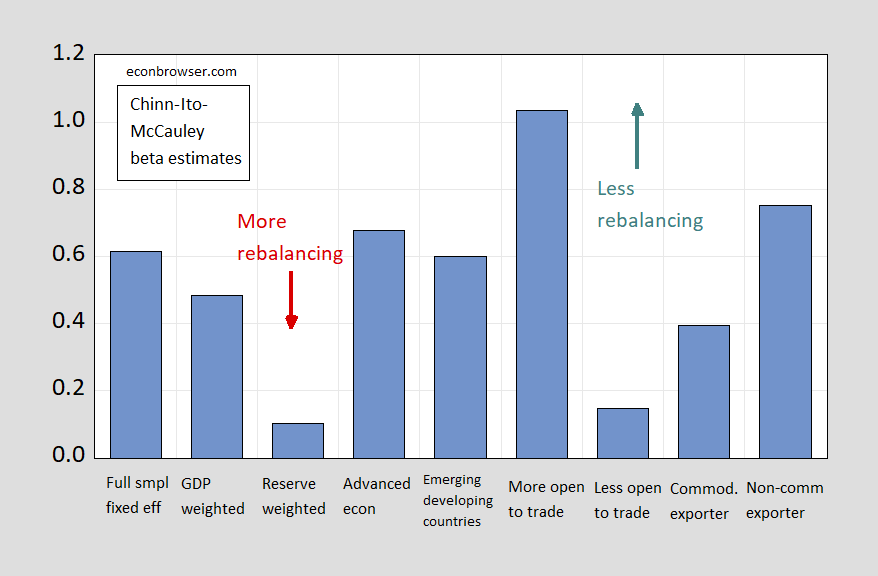 Figure 1: Regression coefficient of change in dollar share response to valuation change in dollar share. Source: Chinn, Ito, and McCauley (2021), Tables 4, 5.
What are the macroeconomic implications? If enough central banks with enough reserves adjust in response to exchange rate changes, then there's a possibility of effects on dollar asset values, like bond yields and the dollar itself. A back of the envelope calculation:
A 10% depreciation of the dollar could give rise to $150-$200 billion in dollar purchases. The implication for the foreign demand for US Treasury securities follows immediately.
The paper is also available as NBER working paper no. 29190.