Armageddon - Or Just An Overdue Correction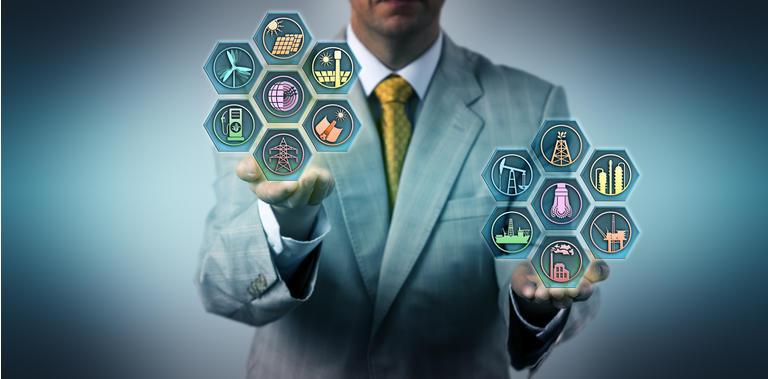 Photo by LeoWolfert/iStock via Getty Images
This is what I wrote in our Investor's Edge Chat Room a little while ago:
The only areas up today in our Investor's Edge portfolio are energy shares, up nicely, consumer staples, up nicely, and Palantir (NYSE: PLTR), which marches to the beat of its own drum no matter what the market does.

"The easy answer for "why is it down?" is that investors are not stupid. We realize that you cannot create $6 trillion out of thin air, spend it without significant forethought, then tax the Americans who pay taxes to get it back! This kind of spending spells i-n-f-l-a-t-i-o-n.

"Also, part of the problem from a purely visual-leading-to-visceral perspective is that is that the numbers are bigger these days. On a percentage basis, today's Dow is currently down 1.7%, exactly the same as the Global Dow. But that means the Global Dow is only down 72 points while the Dow is down 600!

"600 sounds "huge." 72 sounds ho-hum by comparison. Don't obsess over the big number. Is a 1.7% decline troubling? Maybe, especially if it's a harbinger of worse times to come. But the fact that smart money is buying materials and commodities on this down day - witness the moves up in energy and materials - might simply indicate sector rotation, which I have been predicting and acting upon for the past three months."
The Fed chooses to feed investors the simplistic pabulum that there's no inflation using the logic that if there was inflation we, the all-knowing Oz, er, Fed, would know about it and take immediate and appropriate action.
Huh? No inflation? Got a kid in college these days? Been to the hospital lately? Bought gas? Been to the grocery store? What kind of soma are they imbibing in the rarefied air they hold their meetings in?
I must presume that Fed bankers, no matter how humble their origins, when they reach the plateau of high-level economic thinking, cannot see the forest for their statistical trees.
Disclaimer: I do not know your personal financial situation, so this is not "personalized" investment advice. I encourage you to do your own due diligence on issues I discuss to see if they ...
more