A Philosophical Idea That Can Help Us Understand Why Time Is Moving Slowly During The Pandemic
A philosophical idea that can help us understand why time is moving slowly during the pandemic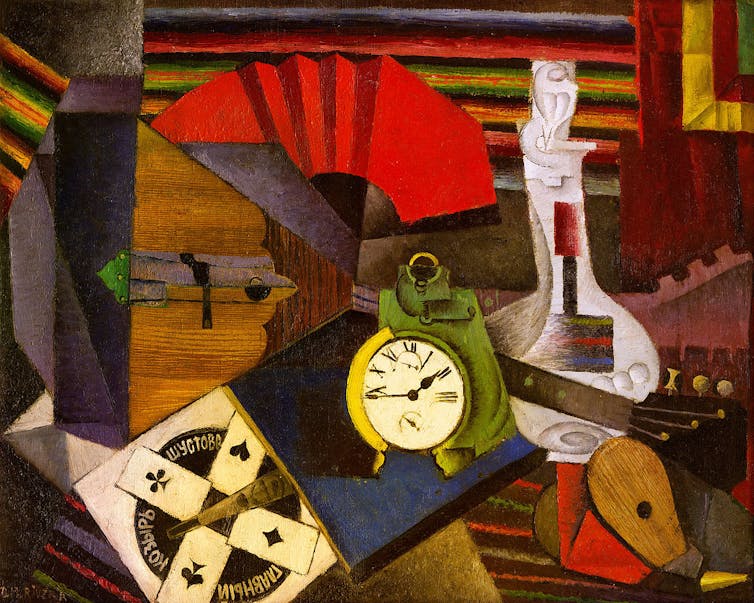 During the pandemic moments have folded into each other and time has moved in an odd way. The Alarm Clock by Diego Rivera. Wikimedia
Matyáš Moravec, Durham University
Many people feel that their experience of time has been a bit off this year. Even though the clocks are ticking as they should be, days stretch out and some months seems to go on forever. We all know that there are 60 seconds in a minute but 2020 has made us all aware of how we can experience the passage of time a bit differently.
The French philosopher Henri Bergson (1859-1941), who was a bit of a celebrity in his time, came up with an idea that can help us understand why time has felt so strange in the year of the pandemic, la durée.
Bergson argued that time has two faces. The first face of time is "objective time": the time of watches, calendars, and train timetables. The second, la durée ("duration"), is "lived time," the time of our inner subjective experience. This is time felt, lived, and acted.
Living on our own time
Bergson observed that we mostly don't pay attention to la durée. We don't need to — "objective time" is far more useful. But we can get a glimpse of the difference between them when they come apart.
The stretch of objective time between 3pm and 4pm is the same as that between 8pm and 9pm. But this does not have to be so with la durée. If the first interval is spent waiting at the dentist's office and the second at a party, we know the first hour drags and the second just passes by too quickly.
An example of this that Bergson would have loved can be found in a highly unlikely place, the 1998 animated film AntZ. In a short scene halfway through the film, two ants get stuck to the soles of a boy's shoes. The two-minute sequence involves them talking to each other while the boy takes four or five individual steps.
This article is republished from The Conversation under a Creative Commons license.